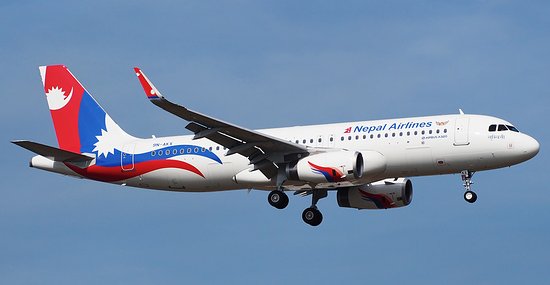 Air Ticketing
International Air Ticketing In Nepal
International Air Ticketing In Nepal there is one international airport which is located in hub of Kathmandu (the capital of Nepal) Which is called Tribhuwan International airport. From there Most of the international flights depature And arrival. The Himalayan Abode Travels and Tours (P.)Ltd is the popular and reliable agency which Runs most of international flights service.
Major International Airlines in Nepal
Aeroflot Russian Airlines
Austrian Airlines
Air India
Air France
Air Arabia
Air Canada
American Airlines
Asiana Airlines
Biman Bangladesh Airlines
British Airways
Thai Airways International
Cathay Pacific Airways
Dragon Air
Eva Airways
Emirates
Etihad Airways
GMG Airlines
Gulf Air Qantas airways
Qatar Airways
Indian Airlines
Jet Airways
Qantas airways
Korean Air
Kuwait Airways
Lufthansa German Airlines
Martin Air
Northwest Airlines
Pakistan International Airlines (PIA)
Philippine Airlines
Singapore Airlines
Royal Dutch Airways
Royal Brunei Airlines
Royal Bhutan Airlines (Druk Air)
Saudi Arabian Airlines
Uzbekistan Airways
Domestic Air Ticketing In Nepal
Nepal is a small and landlocked country which is located between India and China. It is very popular country for Trekking and Tour.It is very small in its shape geographically But rich in natural beauty, culture and heritages.It is the prime destination of Asia for trekking and tour which is known as a developing country where various magnificent places are located, It is a mountainous country that why most of the travelers use flight service for their trip.
Himalayan Abode Travels and Tours,Treks and Expeditions Pvt.Ltd. is the popular and reliable agency which runs All the domestic and international flight service in a reasonable price.Domestic flight is popular In Nepal which is used for these people who have no sufficient time and want safe journey in the Hilly region. Most of the domestic flights departure from the Tribhuvan international airport Through out the kingdom which is located in the centre of Kathmandu Valley.
Major Domestic Airlines in Nepal
Buddha Air
Sita Air
Yeti Airlines
Samit Airlines
Nepal Airlines Co-operation
Tara Air