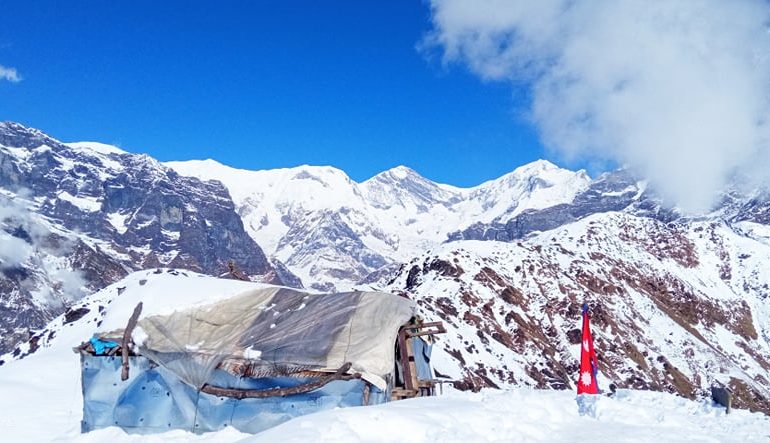 Overview
Experience Holi With an Untouched Mardi Holi was originally a festival to celebrate the start of Spring, good harvests and fertility of the land. The first mentions of  it dates back to a poem from the 4th century.
Holi was described in a 7th century Sanskrit play called "Ratnavali," written by the Indian emperor Harsha.
"Witness the beauty of the great cupid festival which excites curiosity as the townsfolk are dancing at the touch of brownish water thrown … Everything is coloured yellowish red and rendered dusty by the heaps of scented powder blown all over," wrote Harsha.
Today it is better known as a symbolic commemoration of a legend from Hindu Mythology.
According to a legend, there was a demon king called Hiranyakasyapu, who resented his son, Prince Prahlada, worshipping  Lord Vishnu. He tries to kill him several but fails each time.
Finally,the king's sister Holika who is said to be immune to burning sits with Prince Prahlada, inside a fire. However, the prince emerges unhurt, while his aunt burns in the fire and dies.
Holi Dahan remembers this event, and huge bonfires are burnt on the eve of Holi as a symbolic representation of  Holika's cremation.
The festival is also associated with the eternal love of Radha & Krishna, and hence, Holi is spread over 16 days in Vrindavan as well as Mathura – the two cities with which Lord Krishna shared a deep affiliation.
Holi is marked by colourful parades accompanied by folk songs, dances and a general sense of relaxed fun.
In Nepal, Holi begins when a ceremonial bamboo pole called a 'Chir' is erected in the capital Kathmandu. Strips of cloth are tied to the pole as good luck charms, and it is later burned in a bonfire.
As well as the usual paint and powder, in Nepal people also play each other with water.
Here, you do have several different choices in addition regarding your time and ability.
The week long Programme Itinerary including the untouched Mardi Himal Trek is undermentioned.
Day 01: Arrival and transfer to the Hotel and Stay Overnight.
Day 02: After having breakfast enjoy the day playing Holi (festival of  Colours) and Stay Overnight .
Day 03:Morning Fly to Pokhara and  drive to Kande and Trek to Deurali
After having breakfast fly to Pokhara  and  drive to Kande and Continue trek to Pitam Deurali via Australian Camp and Pothana and Stay Overnight in a tea house with an outstanding view of Mt.Dhaulagiri and Annapurna mountains.
Day 04: Trek to Low Camp
As usual after having breakfast you continue trek to Low Camp via Forest Camp and Stay Overnight in a tea house.
Day 05: Trek to High Camp
You Continue trek to High Camp. During the trek you do have the Spectacular view of Mt.Machhapuchhre ahead and Annapurna South to the left and Stay Overnight in a tea house.
Day 06: Hike to Mardi Himal Base Camp and Trek down to Badal Danda
Here,You hike to Mardi Himal Base Camp (4,500 m) and hike down to High Camp then continue trek down to Badal Danda and Stay Overnight in a tea house.
Day 07:Trek to Siding Village and drive back to Pokhara
After having breakfast with an excellent view of the Himalayas, you trek down to Siding village and drive back to Pokhara and Stay overnight at Hotel in Lakeside.
Arrival and departure transportation
Hotel in Kathmandu with breakfast
Kathmandu to Pokhara flight tickets
All necessary paper work and permits (Annapurna Conservation permit and TIMS )
Trekking poles with company T-shirt
An experienced English-speaking Govt. registered trekking guide and local porters to carry luggage (2 trekkers: 1 porter)
Guide and porter salaries, insurance, equipment, transport, food and accommodations
Pokhara to Phedi by private transport
Nayapul to Pokhara by private transport
Foods (Breakfast, Lunch and Dinner) with tea or coffee during the trek
All accommodation during the trek
2 Nigh Hotel in Pokhara with Breakfast.
· Pokhara-Kathmandu by tourist bus
Kathmandu city tour guide and entrance fees

Lunch and dinner in Kathmandu

Deserts (cakes, bakes and pies)

Mineral Water

Boiled Water

Electronic device re- charge

Hot shower

Personal Expenses

Wi-fi

Travel Insurance and evacuations insurance

Tips for guide and porters
Not satisfied with this itinerary?
Are you interested in planning a customized trip that suits you?

Do you want to Go, Find & Explore?