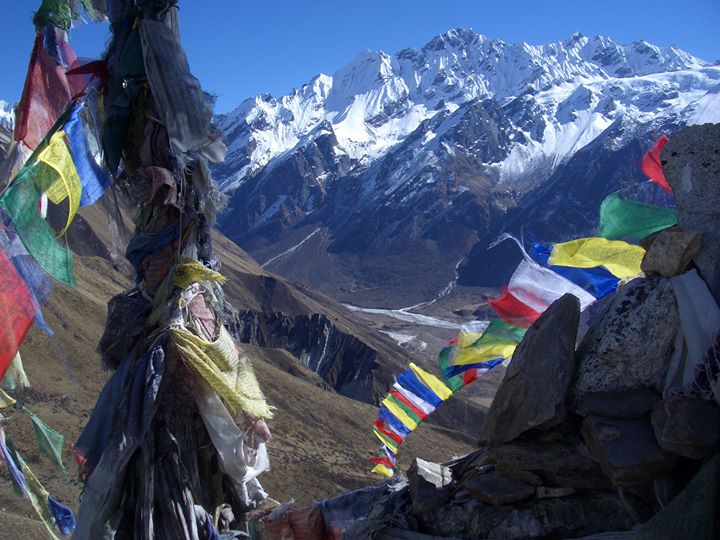 Overview
Nepal is a unique Land for trekking where lots of interesting Places are located, Langtang is a quite popular trekking destination and it's a narrow valley that lies Just South of the Tibetan border. It is Sandwiched between the main Himalayan range to the North and a Slightly lower range of Snowy Peaks to the South. A trek to the Langtang Valley offers an opportunity to explore ethnic Tamang villages, climb Small Peaks, and visit glaciers at Comfortably low elevations.
Langtang Valley Trek is Popular mainly to See different Sorts of flora, fauna, and Tibetan lifestyle. Most of the People of this area are uneducated and mainly believe in Witch Doctors, a traditional way of healing.
Langtang Trekking Highlights
Gorgeous views of mountain ranges such as  Ganchenpo, Langtang Himal, Langtang Lirung, Langsisa, Bhairab Takura, Dorje Lhakpa, Yala, and many other Peaks.
Exploration of the Himalayan Tamang Community.
Exploration of the different Buddhist Monasteries.
Best Time for Langtang Valley Trek
The Langtang Trekking can be done all around the year. But it's better to trek the Langtang in the Autumn and Spring Seasons.
Autumn (September, October, November)
Autumn is the festive Season for Trekking for Trekkers from all around the world. The weather Conditions in the month of September, October, and November are mostly Suitable for trekking the Langtang region.
Autumn is one of the Peak Seasons in Nepal for trekking. The temperature during this season is quite fine neither hot nor Cold. If you wish to trek the Langtang in autumn, you can also explore some of the major festivals in Nepal which are basically observed in autumn.
Spring (March, April, May)
Spring is one of the best times of the year when beautiful flowers are blooming and new leaves start to grow. The whole environment becomes green which gives you fresh air and Pleases your eyes.
During Spring, Nepal looks even more beautiful in Nature. You will have Clearer scenic mountain views. The temperature and weather condition of the Langtang Region is also favorable.
You may expect some light rainfall in late May. But, don't worry, the view you get to explore in the next morning is Splendid.
Langtang Trekking Difficulty
Langtang Trek is a moderate trek.
As you trek to a higher altitude, You might have some difficulty in breathing. The amount of Oxygen becomes thinner as you walk up to a higher altitude.
The difficulty increases if you trek during the monsoon season. During the monsoon, there are heavy rainfalls which makes the trail muddy and Slippery. You need to be careful with your Steps. Therefore, it is best to avoid trekking there in the Monsoon if you are a beginner. If you are a well-experienced trekker, then you are sure to enjoy any season.
Similarly, during the winter, the Langtang area is precisely enclosed with snow. it may cause difficulty in walking and Passing the trails.
Brief Itinerary for Langtang Valley Trek
Day 01: Katmandu to Dhunche
Day 02: Dhunche to Thulo Syabru Village
Day 03: Thulo Syabru village to Lama Hotel
Day 04: Lama Hotel to Langtang Village (3,430m)
Day 05: Langtang to Kyanjing Gompa
Day 06: At Kyanjing Gompa
Day 07: Kyanjing Gompa to Lama Hotel

Day 08: Lama Hotel to Syabru Bessi Overnight there Hotel
Day 09: Syabru village to Kathmandu
Itinerary
Day 01

Airport – Hotel in Kathmandu; (Overnight at Hotel)

Once you arrive there at the airport you will be Picked up and  transfer to the Hotel. After you get refresh you can just wander in the City around your Hotel.
Day 02

Kathmandu – Dhunche

Here,You drive to Dhunche through the Pasang Lhamu highway that twists and climbs over ridges to the Trishuli valley. During your drive you can See various interesting Scenery of the Countryside. Approx 6 hrs.
Day 03

Dhunche – Thulo Syabru

After having breakfast, you descend to the river then the trail Slowly goes uphill and you are rewarded with magnificent views of Mt. Ganesh Himal and different green Vegetations Such as; Pine and Rhododendron forest and finally, you reach Syabru Village and Overnight in a Tea house. Approx. 5 hrs.
Day 04

Thulo Syabru – Lama Hotel

You begin your trek through the green forest and then climb about an hour to Bamboo village where you have your lunch and Continue trek to Lama Hotel. Approx. 5 hrs.
Day 05

Lama Hotel – Langtang Village

Here, the trail Passes through the dense Rhododendron and Pine forests and reaches Ghora Tabela and after Completing your Lunch Continue trek to Langtang village.During your trek, you can See the Wonderful views of the mountains and the green hills and also if you are lucky you can even See some wild animals. Approx. 6 hrs
Day 06

Langtang -Kyangjin Gompa

After finishing your usual breakfast,You Continue trek to Kyangjin Gompa. Kyangjin Gompa is a Small and beautiful village where you can visit a very old monastery and you have the wonderful views of Ganchenpo, Langtang Himal, Langtang Lirung, Langsisa, Bhairab Takura, Dorje Lhakpa, Yala and many other Peaks.
Day 07

Kyangjin Gompa

Here, you Spend one more day, either you Just relax at your lodge or You go for hiking.
Day 08

Kyangjin Gompa -Lama Hotel

You are descending same way to Lama Hotel.
Day 09

Lama Hotel – Syabru Bensi

You Continue descend Same way till Bamboo and here, the different trail leads you to Syabru Bensi and stay Overnight in a Lodge.
Day 10

Syabru Bensi – Kathmandu.

Here, you start early to drive back to Kathmandu and once you reach there you Just check in to the Hotel and Stay Overnight.
Day 11

Kathmandu

Today is day free. You don't have any official Programme, So you can just wander and go for Shopping and in the evening you enjoy your typical Nepali farewell dinner in a traditional restaurant with Cultural Programmes.
Day 12

Hotel – Airport

You will be Picked up from your Hotel and transfer to the airport for your final departure
Not satisfied with this itinerary?
Are you interested in planning a customized trip that suits you?
Fixed Departure
Select Month
Jan
Feb
Mar
Apr
May
Jun
Jul
Aug
Sep
Oct
Nov
Dec
| Start Date | End Date | Availability | |
| --- | --- | --- | --- |
| 20 Aug, 2024 | 28 Aug, 2024 | OPEN | Enquire |
| 1 Sep, 2024 | 9 Sep, 2024 | OPEN | Enquire |
| 14 Sep, 2024 | 22 Sep, 2024 | OPEN | Enquire |
| 22 Sep, 2024 | 30 Sep, 2024 | OPEN | Enquire |
| 1 Oct, 2024 | 9 Oct, 2024 | OPEN | Enquire |
| 10 Oct, 2024 | 19 Oct, 2024 | OPEN | Enquire |
| 22 Oct, 2024 | 30 Oct, 2024 | OPEN | Enquire |
| 4 Nov, 2024 | 12 Nov, 2024 | OPEN | Enquire |
| 10 Nov, 2024 | 18 Nov, 2024 | OPEN | Enquire |
| 22 Nov, 2024 | 30 Nov, 2024 | OPEN | Enquire |
Includes/Excludes
What's included?
Arrival and departure transportation
Hotel in Kathmandu with breakfast
All necessary paper work and permits
Trekking poles with company T-shirt
An experienced English-speaking Govt. registered trekking guide and local porters to carry luggage (2 trekkers: 1 porter)
Guide and porter salaries, insurance, equipment, transport, food and accommodations
Foods (Breakfast, Lunch and Dinner) with tea or coffee during the trek
All accommodation during the trek
Kathmandu to Dhunche and Syabrubensi  to Kathmandu Bus
What's excluded?
Kathmandu city tour guide and entrance fees

Lunch and dinner in Kathmandu

Deserts (cakes, bakes and pies)

Mineral Water

Boiled Water

Electronic device re- charge

Hot shower

Personal Expenses

Wi-fi

Travel Insurance and evacuations insurance

Tips for guide and porte
Useful Info
Required equipments and useful tips for your Trekking/ Hiking Tours:
The Hiking /Trekking generally goes through the high Himalayan passes, it may covers with full of snow so, we advise you to accompany a porter to carry your necessary stuffs. The porter usually carries 18 kgs of your luggage.We also expect you to carry a regular backpack for your valuables and required goods.
We as a travel operator suggest you to bring the basic clothing and accessories to the trek and the remaining  you can just leave/store at Himalayan Abode Trekking or at your Hotel in Kathmandu for free. Here are the basic list of usual equipments regarding your Trekking/ Hiking duration.
Winter hat/ Insulating hat/ Wide-brimmed hat
Headlight with an extra supplement batteries
Sunscreen
Sunglass with UV protection
Face/body wipes
Lightweight gloves
Heavyweight winter gloves
Sun hat or Scarf
Lightweight cotton pants
T-Shirt ( Lightweight wool)
Polypropylene underwear
Down jacket (available on hire in Kathmandu/ Pokhara)
Sweater
Hiking Boots
Thick wool socks (bring an extra pair of thick light socks)
Hiking Shirts/Long-Sleeved Shirt
Rain Jacket or Rain Coat
Fleece Jacket
Water sterilization tablets or liquids
Trekking/Hiking pole
Sleeping bag (-15 is recommended in high altitude trekking)
Towel
Toothbrush
Toothpaste
Deodorant floss
Thermal Bottle
Biodegradable bar soap
First aid kit etc.
FAQs
1.What is the highest altitude of this Trek?
The highest elevation of this trek is 3,860 m (Kyanjin Gompa) and the trek goes through the Langtang National Park.
2. What are the mountains that we see during our Trek?
3. What are the main indigenous group of this region?
4.What are the main Vegetation of this area?
5. What sort of animals and birds we can see in this region?
6.What sort of accommodation are available in this region?
7.What sort of equipment do we need?
8. What are the difficulties of this Trek?
9. How long we walk everyday in average?
10. What are the Possibilities of getting altitude Sickness?

Do you want to Go, Find & Explore?