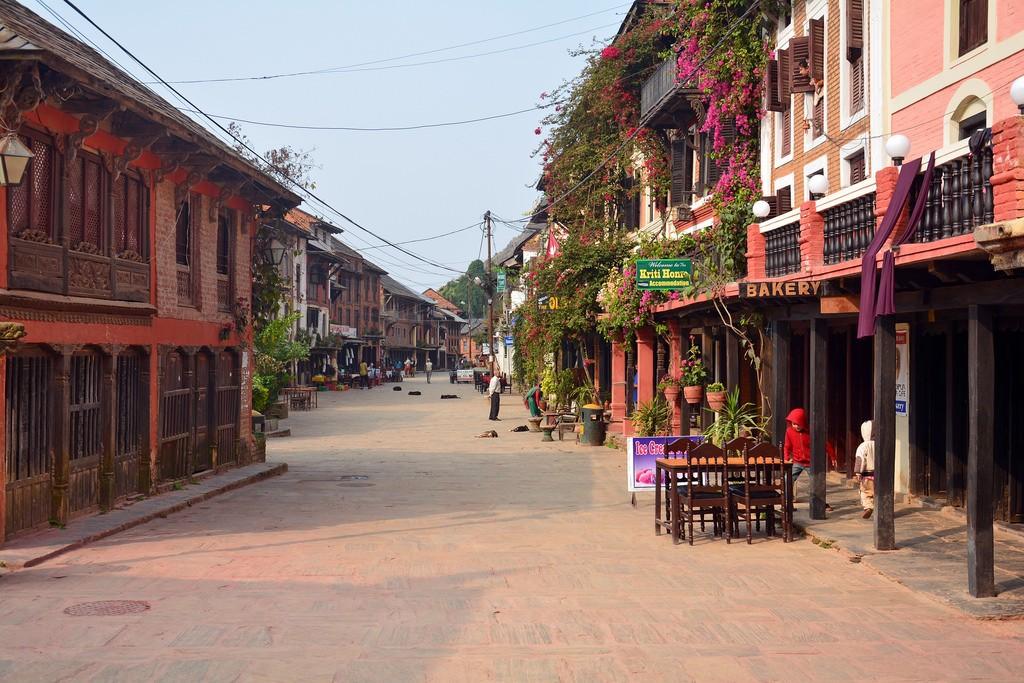 Overview
Round Trip Nepal tour is one of the best tours that can be done in
Nepal
which offers wide varieties of the places of
Nepal
with an extreme travel experience. At the same time it is flexible and we can make this program according to the requirement and time our client have in
Nepal
. Having done this tour could be the life time experience of
Nepal
and will definitely feel than once is not enough.This trip has focused Culture and other
Special tour
.
Itinerary
Day 01

Kathmandu;

Once you arrive there at the airport you will be picked up and transfer to the Hotel  and Stay Overnight.
Day 02

Kathmandu

After having breakfast you begin your Sightseeing tours to the different UNESCO's Cultural heritage Sites from Kathmandu Valley like; Kathmandu Durbar Square, Swoyambhunath (Monkey Temple), Patan Durbar Square and after completing the tour drive back to the Hotel and Stay Overnight.
Day 03

Kathmandu

As usual having breakfast you go to explore the different remaining Cultural heritage Sites like; Pashupatinath, Bauddhanath,Bhaktapur Durbar Square and drive back to the Hotel and Stay Overnight.
Day 04

Kathmandu – Nagarkot;

After having breakfast drive to Nagarkot( approx. 32 km) away from Kathmandu. Nagarkot, at an elevation of 2,175m is a quite Popular Place to observe the Sunrise and Sunset over the Himalayas from Nepal.
Day 05

Nagarkot – Lumbini

After having breakfast with an extraordinary view of  Sunrise over the Himalayas drive to Lumbini. Lumbini, the name itself is very holy as Lord Buddha was born in 623 B. C. It is a Sacred place for the Buddhists all over the world with giving due respect to other religions as well and it's a piece of heaven on earth where one can see Snowy mountains, a Splendid garden, embedded with Stupas, monasteries,very famous Maya Devi temple, Ashoka Pillar, Sacred Puskarini Pond and many other holy sites. In a historic view, the region is extensively treasured with an exquisite trove of ancient antiquities, dating back to pre-Christian era with all that legendary charm and beauty of an ancient place. Moreover, it can be enhanced as a place for religious visits as Buddhism has influenced the world with great interest in the religion. It has great religious value with distinct features and can be considered as learning site for the Buddhist all around the world. It is worthwhile to visit Lumbini once in a lifetime which gives an inner peace.
Day 06

Lumbani

After having breakfast visit to the different remaining Buddhists monasteries and monuments from Lumbini and stay Overnight.
Day 07

Lumbini – Palpa

After an unforgettable experience from Lumbini, you head to another beautiful place of Nepal called Palpa. On the way to Palpa, we can see one of the unique destinations for tourist called Ridi Bazaar. It is a holy place for Hindus.There are many beautiful places including Shreenagar which is one of the best view point of Tansen. You can observe magnificent scenery of mountains including Ganesh Himal and Dhaulagiri Himal.It is inhabited by one of the ethnic group called Magar. This place was divided into 12 different Magar kingdoms before six decades. It is rich in it's own unique culture as well as Newar which is one of the ethnic groups mainly found in Katmandu.
Day 08

Palpa – Pokhara;

After spending the wonderful time in Palpa you head to Pokhara which is the second largest city in Nepal.It is truly blessed by nature. It is one of the best and popular destinations for tourists. The picturesque scenery of Annapurna ranges including Fishtail, Phewa Lake, Devi's Fall, Mahendra cave, Begnas Tall, Tibetan refugee camp etc. are the main attractive of Pokhara. You can do boating in the Phewa Lake. Sarangkot is the Sunrise and Sunset view point of Pokhara valley from where you can catch the nice scenery of Pokhara valley, Fish tail, Annapurna south, Annapurna II and III. It is famous for paragliding as well. The other view point is peace Stupa, which is situated close to Phewa Lake. The above mentioned places make your stay in Pokhara more enjoyable and unforgettable and due to its breathtaking views your soul never allows you to leave this place. It is moreover known as a heavenly city of Nepal.
Day 09

Pokhara

Visit to the different Cultural and natural sites from Pokhara Valley and Stay Overnight at Hotel.
Day 10

Pokhara

 As usual after having breakfast you begin your day to explore the different Places from Pokhara and Stay overnight at Hotel.
Day 11

Bandipur

Bandipur is located in the West of Kathmandu valley on the way to Pokhara close to Dumre. It is an ancient trading town with a pleasant atmosphere. Bandipur used to be a part of the Magar kingdom which was believed to be ruled from nearby Palpa.After the conquest of the valley by the King Prithvi Narayan Shah Newari traders flooded in for the purpose of business. It still has it's temples, holy caves and Newari architecture that speak of the similarities of old Kathmandu Valley. It is one of the most famous place for tourist where you can see a very large old cave which attracts pilgrims and travel adventures alike. Being the country's largest cave, they are also easily accessible by road and easy to reach. The limestone formations of the caves at Bandipur have both geologic and religious significance of Nepal but it fell apart fifty years ago. The new Pokhara-Kathmandu highway passed far below town and traders picked up sticks and relocated to Chitwan. Even today, many buildings are empty, though some have found a new life as restaurants and Guesthouses.
Day 12

Bandipur – Kathmandu;

After having breakfast with an excellent view of the Himalayas drive to Kathmandu and stay overnight at Hotel.
Day 13

Final Departure to Airport

You will be Picked up on time from your Hotel and transfer to the airport for your international departure.
Not satisfied with this itinerary?
Are you interested in planning a customized trip that suits you?

Do you want to Go, Find & Explore?