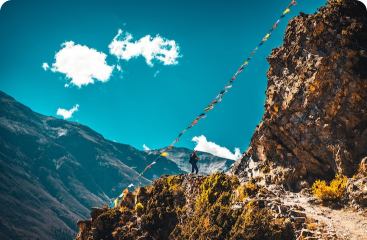 Travel
Welcome to Himalayan Abode
7th January, 2018 - Posted By: Himalayan Abode
Himalayan Abode Travels, Tours, Treks & Expd. (P) Ltd is a government-authorized travel operator run by an experienced travel professional in Nepal.
It offers a wide range of travel services in Nepal such as; Trekking, Climbing, adventure travel, eco-travel, guided tours Volunteer placements, etc.
We cater to both group and individual travelers. We also offer similar services to Tibet, Bhutan, Sikkim, and many more.
Himalayan Abode is an organization with an experienced and knowledgeable office and field staff. We do have a team of Tour and Trekking guides who have sound knowledge of different languages like; English, German, French, Spanish, Russian, Hungarian, Chinese, Hindi, etc.
Recent Posts