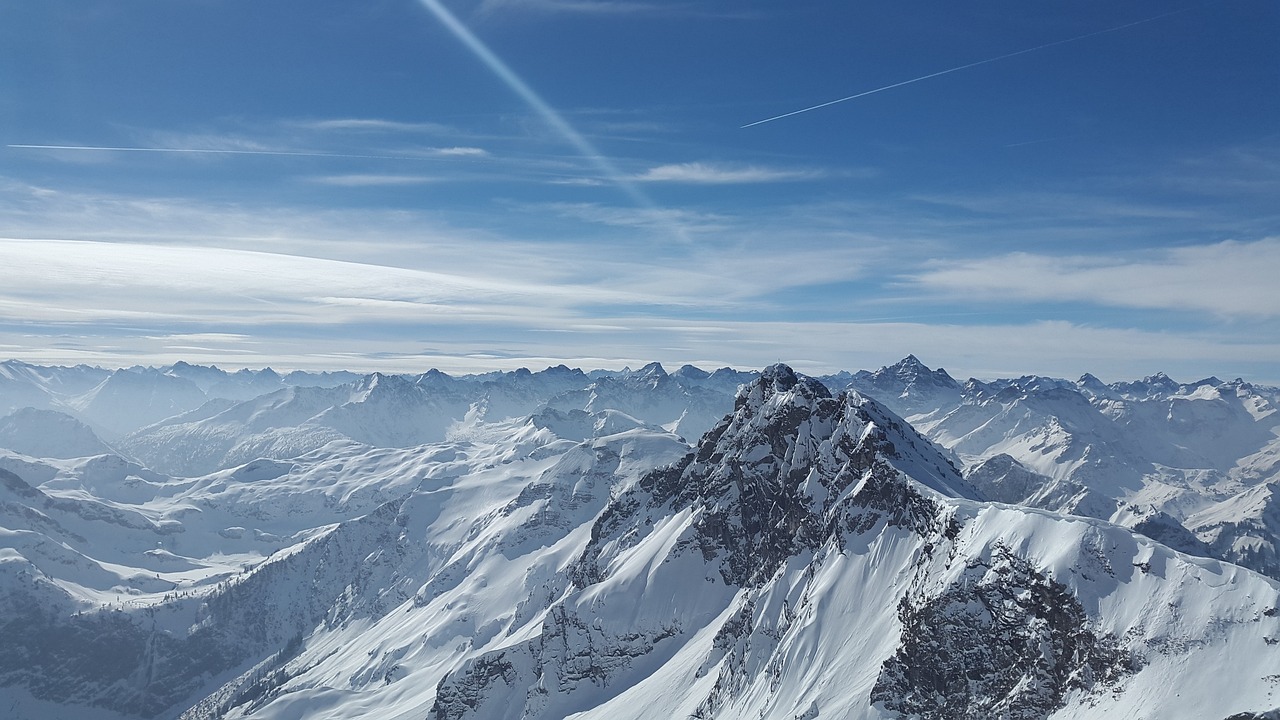 Expedition
Best 6000m Peak Climbing in Nepal
29th October, 2023 - Posted By: Himalayan Abode
Without question, trekking—especially when it includes ascending 6000-meter peaks—is the most daring activity available in Nepal. Hikers will not be able to stop staring at these breathtaking, spine-tingling, panoramic views. So, here we will be talking about the Best 6000m Peak Climbing in Nepal.
6000-meter-high ascents The Himalayas' stunning beauty is revealed in Nepal, luring thrill-seekers from all over the world. Trekkers come to this part of the world to climb the snow-capped peaks and take in the breathtaking views.
Nepal is a trekker's dream, offering climbing peaks in every range, including the tallest mountain on the planet. However, since 6000-meter peaks are more accessible and easily ascended, it is ideal for amateurs to tackle them.
Hikers face additional difficulties and strain on the long-distance treks because of the steep hills and rugged terrain. However, it also offers them breathtaking scenery, sparkling snow-capped mountains, immaculate lakes, and ice falls.
Because the majority of Nepal's 6000-meter peaks are sculpted from glaciers and steep ridges, climbers must increase their physical endurance. To overcome the difficult terrain, they must increase their capacity for both physical and mental endurance.
When is the ideal time to climb Nepal's 6000-meter peaks?
There are many difficulties involved with scaling peaks up to 6000 meters in height, such as shifting weather patterns and climatic conditions. Trekkers must therefore exercise extreme caution when deciding when to ascend the mountain.
Autumn 6000-meter climbing peaks in Nepal
Autumn is the best season to climb Nepal's 6000-meter peaks because of the pleasant weather and postcard-perfect scenery. The season, which offers visitors a beautiful view, begins in mid-September and ends in December.
Following the monsoon's low clouds, autumn brings out the best and most unique aspects of everything. Trekkers even like strolling the paths, which offer views of waterfalls, deep valleys, and mountains covered with snow. So, it is one of the perfect times for the Best 6000m Peak Climbing in Nepal.
A stunning backdrop of fall foliage, accompanied by brilliant sunshine and bright blue skies, is provided by this season. Many of them might even come across a variety of untamed animals and birds that call the refuge home. The main disadvantage to climbing 6000-meter peaks in Nepal in the fall is the dense population in the area, so you'll need to book your lodging in advance.
Nepal's 6000-meter climbing peaks in spring
Spring has a stellar reputation for scaling peaks higher than 6000 meters. With its calm mood and tropical weather, it's the most beloved season of the year. In the mountains, days are sunny and between 10 and 15 degrees Celsius, although nights and mornings are a little chilly.
Trekkers feel more at ease traversing the difficult terrain because of the pleasant weather and longer daylight hours. With breathtaking views of rhododendron forests and blossoming flowers, springtime engages visitors.
The view is excellent, allowing passengers to see the Himalayan ranges for miles. Without any obstacles, they can even get a close-up look at fjords, vast valleys, and rolling hills. Taking a stroll around the woodland can aid visitors in seeing various wildlife.
6000m ascent peaks in wintertime Nepal
In December, Nepal experiences its first winter, bringing with it unbearably cold temperatures. The mountainous area is frequently affected by snowstorms, which makes hiking the trek difficult. Trekkers are unable to ascend the towering glaciers without crampons.
Depending on the elevation above sea level, wintertime lows can reach -20 degrees Celsius. Since fewer people travel to the mountainous area in the winter, it's simple to avoid crowds.
Without any interruptions, visitors are free to take their time exploring the lower zone. However, because of the low air pressure at the peak, hikers cannot afford to linger too long after climbing the mountains.
6000m ascent peaks in Nepal during the monsoon
The monsoon season in Nepal is not ideal for ascending 6000 meters because of the country's intense rains and storms. Most days are overcast with little to no sunshine. Trekkers will therefore find it difficult to capture the picturesque scene of glaciers and mountains blanketed in snow.
Not only that, but walking on the paths during the monsoon becomes quite difficult due to the heavy dew. One of the benefits of climbing Nepal's 6000-meter peaks is the amazing panorama that emerges after a heavy downpour.
Nepal's 5 Most popular 6000 Climbing Peaks
Trekkers can experience a multitude of trekking destinations in Nepal, a trekker's paradise. There is much for every hiker, from the tallest mountain in the world to peaks that are simple to scale. This is a list of beginner-friendly Nepalese climbing peaks that are over 6000 meters.
Island Peak Climbing
For those just starting out, there are no climbing peaks in Nepal that compare to Island Peak. The majority of trekkers in the Khumbu region go up this iconic snow mountain. Many climbers who plan to summit Everest frequently summit Island Peak as a pre-climb.
At 6,189 meters, Island Peak is renowned among Sherpas as Imja Tse. Climbers must negotiate the steep terrain on Island Peak, much like they must on most of Khumbu's hiking pathways. They have to pass through a number of settlements, including Dingboche and Tengboche.
The Island Peak journey, which spans 99 miles from Kathmandu, starts with a quick flight from Lukla and a hike to Phakding. The majority of the trip is over the rocks and uphill, adding to the exertion of the hike. Moreover, it is one of the Best 6000m Peak Climbing in Nepal.
Crampons are necessary to navigate the steep glaciers and crevasses on the paths leading from Imja Valley to Island Peak Base Camp to the summit, which are quite challenging. Though climbers will get a quick peek at both Nuptse and Mount Everest, the payoff is considerable. The hike also provides views of various landscapes, prehistoric towns, Chortens, and old monasteries.
Kusum Kanguru Peak
Less recognition could mean that hikers are less obsessed with Kusum Kanguru Peak. That won't, however, change the fact that it's Nepal's most thrilling and formidable 6000-meter climbing peak.
The mountain is not as rough and has few challenges. For hikers, Kusum's winding trail and erratic weather could pose a small challenge. Other than that, however, trekking to a height of 6,367 meters should be relatively easy.
The breathtaking scenery is provided by the several mountain ranges, steep-sided valleys, and dramatic vistas. Before reaching the peak of the mountain, climbers must use extreme caution when ascending the steep slopes and glaciers.
Dhampus Peak Climbing
Dhampus Peak is a must-climb peak in Nepal for everyone with a 6000-meter climbing bucket list. Dhampus is a magnificent walk and one of the best in the Himalayas. Along with expansive vistas, it provides visitors with breathtaking views of the Annapurna range, Dhaulagiri, and Tilicho.
Climbers of all abilities can still complete the journey to Dhampus, despite the fact that many of the trails are rugged and unpaved. Other than needing to invest more time in fitness to navigate the rugged terrain, climbers should have little trouble completing the journey.
Kodiak Peak Climbing begins with a scenic trip from Kathmandu to Beni. Through Thorong La Pass, mountaineers must navigate steep hills and stones on this off-beaten-path route.
The trek winds its way through sheer glaciers and rocky cliffs before finishing at 6,012 meters. Those who ascend the peak will be rewarded with breathtaking views of Nilgiri, Gurja Himal, and Hiunchuli. Because the mountain is less busy than the Annapurna circuit, trekkers can experience an uninterrupted peaceful atmosphere.
Pisang Peak Climbing
Pisang Peak, at 6,091 meters, is yet another breathtaking mountain trip that no hiker should pass up. All skill levels of mountaineers are welcome to this pyramid-shaped snow peak, although novices who are still unsure about technical climbs are especially welcome.
Due to its ease of access and lack of technical challenges, hikers choose Pisang Peak more. At 6,091 meters, the trail descends the mountainside, passing through rugged areas with high slopes and hanging glaciers. Also, it is one of the Best 6000m Peak Climbing in Nepal.
To reach the summit, hikers must ascend massive rock slabs on the western side of the ridge. Ascending the mountain will allow climbers to see glimpses of Manaslu, Kangla Himal, and Mt. Annapurna. Before making their way to the settlement, they will take in the views of craggy mountains, valleys, and towering glaciers.
Mera Peak Climbing
Another climbing peak that shows consideration for hikers is Mera Peak, which attracted a lot of attention for its grandeur and rustic charm. Hikers don't face many obstacles on this mountain, which makes reaching the peak possible.
The Mera Peak journey takes place along a craggy track that winds across a broad valley and a steep hill, all nestled within the Mahalangur region of the Himalayas. The hike, which reaches 6,461 meters, is somewhat difficult and calls for a strong physical base.
From the base camp, the Mera Peak trail ascends the peak across sheer rock faces and looming glaciers. Crampons and a rope will therefore be necessary for hikers to scale the snowy ridge. However, climbers will be rewarded with a breathtaking vista of glistening mountains, pure lakes, and breathtaking sceneries once they reach the peak.
Difficulties of climbing these peaks
Ascending to peaks up to ,000 meters will never be simple. Trekkers must use tremendous caution when ascending the mountains due to their high ridges, glacial moraines, and unpredictability. The following are some of the main challenges hikers must overcome in order to reach the summit of Nepal's 6000 climbing peaks.
Altitude Sickness
The most common mishap that befalls most hikers ascending hills in Nepal at 6,000 meters is acute mountain sickness. Trekkers experience a loss of energy and oxygenation because to the abrupt exposure to high elevations.
Many hikers have breathing difficulties when climbing the peak because of the low atmospheric pressure in the atmosphere. They exhibit mild symptoms such as nausea, headaches, and dizziness. Trekkers can have hypoxemia, which needs to be treated right away.
Thus, climbers need to give themselves adequate time to acclimate in order to prevent such things from happening. Prior to climbing the mountain, they ought to take a break and avoid going too high too quickly. They have to quickly halt the trip and descend the summit in the event of an emergency.
Unpredictable temperatures and weather
Trekkers suffer greatly due to the unpredictable environment and temperature in the mountainous region. Climbers face hurdles and pressure due to the unpredictable weather, particularly on the peak.
The worst weather occurs during the winter and monsoon when there is a lot of rain and storms. Hikers are often forced to abandon their excursion due to unexpected snowfall and strong winds that block their way. Winter temperatures consistently hover around -15 degrees Celsius, making it difficult for mountain climbers to endure.
Therefore, it's advisable to be informed about the most recent weather forecast and adjust your travel schedule accordingly. In the event that the climbers develop frostbite or blisters, they need to get medical attention at least once.
Conclusion
It is physically demanding and mentally taxing to hike mountains in Nepal, where trails reach elevations of 6,000 meters and above. For days or weeks, hikers must endure a difficult trek before reaching the top of the mountain. Trekkers who walk lengthy treks can have blisters and knee problems. So, you need to be careful while doing the Best 6000m Peak Climbing in Nepal.
Recent Posts