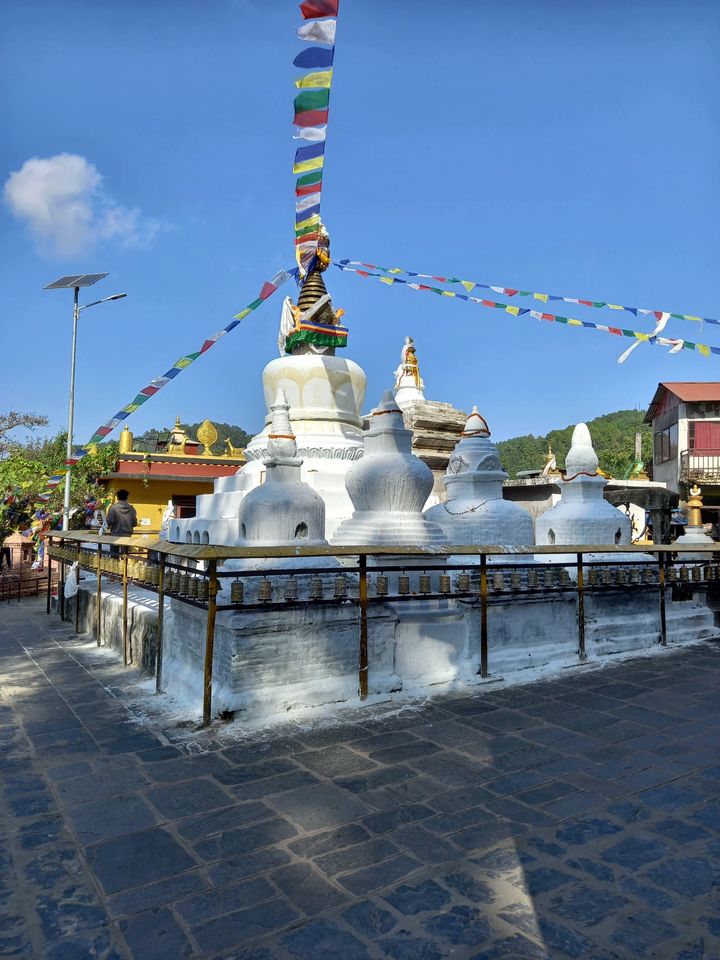 Overview
Namobuddha is a very renowned destination for the Buddhist Pilgrims. It's also a holiest destination for the Tibetan Buddhism.  It's located on top of the hill with a beautiful Monastery surrounded by terraces and green Vegetation.There is a special Buddhist legend behind associated with this Stupa,King Mahasattva had offered his body to a hungry tigress at this place which makes Namobuddha a holy site for the Buddhist people and the Buddhist followers in general.
After having your breakfast you will drive (approx. an hour) to Dhulikhel, the district headquarter of Kavre from where you can have fine view of the entire Himalayan ranges including Everest Himalayas. Here, you begin your walk and you'll pass through the traditional Newar village, very sacred Kali temple on top of the hill and the beautiful terraces with typical traditional villages. You will walk like 3hrs to reach there to this sacred Place Namobuddha and after catching the fantastic views of the mountains and the landscape you will continue walk down through the paddy field like another couple of hours to the cultural and religious holy site to Panauti and then you'll drive back to Kathmandu.
Not satisfied with this itinerary?
Are you interested in planning a customized trip that suits you?
Includes/Excludes
What's included?
All ground transportation
Tour guide
Entry fee for popular sites
Reviews
Me and my mother had a wonderful time in nepal thanks to Nabin and his travel agency. I can highly recommend him and his service to every nepal interested traveller.
Name: Sibylle Schreiber
Address: Eichenberg
Country: Germany
Email: sibylle.schreiber@gmx.de

Sibylle Schreiber

Germany

Do you want to Go, Find & Explore?