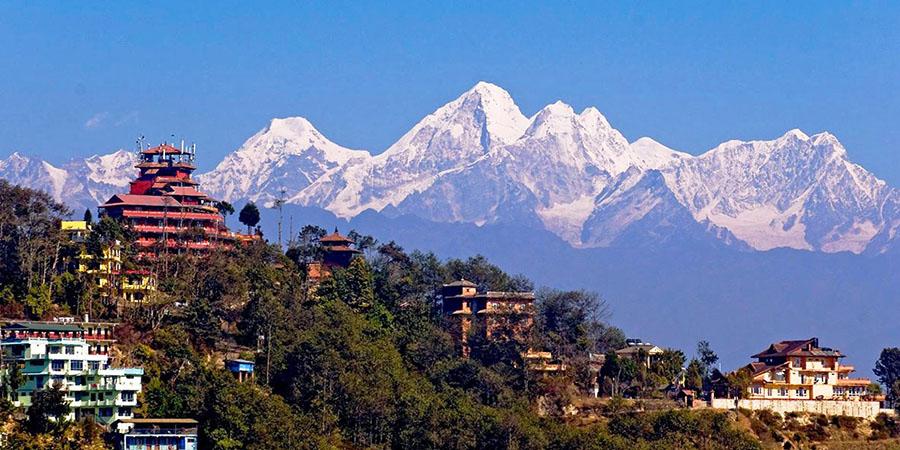 Overview
Nagarkot Day Hiking Tour
Kathmandu is the main kingdom of Nepal and Nagarkot is the famous destination of the valley for the Sunrise,Sunset and the magnificent view of the Langtang range which is 32 km from the kingdom.In the morning after having breakfast we drive by car through the Arniko Highway to ChanguNaraya (The Ancient Hindu Bishnu Temple). The car goes through the ancient Bhaktapur city .We can spend an hour there by seeing the ancient Chhangu Narayan temple and the typical Newari village. After that the hike goes up to Telkot through the villages with the fine views of Kathmandu valley. From Telkot we can see the Sankhu / Salinadi side. It has its own importance in Hinduism .Again hike continues go up to Nagarkot passing the several village.Nagarkot is situated on the top of the hill where many lodges are available. From here you can see the beautiful scenery of the valley and White Mountain view of Langtang range. This hiking can be done as follows.
Nagarkot Day Hiking Tour Highlight
Hike through the beautiful area of Nagarkot/ Chhangu and it's Surrounding.
Nagarkot (2,175 m) for Sunrise and Sunset Views.
It's a hill close to Kathmandu from where you can observe Mt. Everest.
Different green Vegetation basically Pine.
Gorgeous view of the mountain ranges from Nepal such as; Everest, Langtang and Annapurna ranges.
Exploration of the mid hills Tamang and other native groups.
Nagarkot Day Hiking Tour Difficulty
Since the Hike route goes through the mid hills and with beautiful terraces and forests, it's really an easy trail. You can do this tour in any Seasons So, it's really an easy and interesting route
Itinerary
Day Day01

Drive to Changunarayan Temple and trek to Nagarkot

The trip begins with a short drive to Changunarayan. This is the oldest pagoda structure temple from Nepal built in the Lichhavi dynasty by King Manadev. We walk in and around the temple and hike to Nagarkot (2175 m) which  is the best place for sunset and lovely view of panoramic views of Langtang and Everest  and drive back to Kathmandu 40 km 
Not satisfied with this itinerary?
Are you interested in planning a customized trip that suits you?
Fixed Departure
Select Month
Jan
Feb
Mar
Apr
May
Jun
Jul
Aug
Sep
Oct
Nov
Dec
| Start Date | End Date | Availability | |
| --- | --- | --- | --- |
| 30 Jul, 2024 | 30 Sep, 2024 | OPEN | Enquire |
| 1 Aug, 2024 | 1 Aug, 2024 | OPEN | Enquire |
| 6 Aug, 2024 | 6 Aug, 2024 | OPEN | Enquire |
| 16 Aug, 2024 | 16 Aug, 2024 | OPEN | Enquire |
| 23 Aug, 2024 | 23 Aug, 2024 | OPEN | Enquire |
| 29 Aug, 2024 | 29 Aug, 2024 | OPEN | Enquire |
| 1 Sep, 2024 | 1 Sep, 2024 | OPEN | Enquire |
| 10 Sep, 2024 | 10 Sep, 2024 | OPEN | Enquire |
| 17 Sep, 2024 | 17 Sep, 2024 | OPEN | Enquire |
Includes/Excludes
What's included?
All ground transportation
Tour guide
Entry fee for popular sites
FAQs
1. What's the main attraction of Nagarkot Hike?
It's really very typical Hike goes through the beautiful typical villages. It's an opportunity to observe the fantastic Sunrise and Sunset Views and you can explore an ancient Vishnu Pagoda from Chhangunarayan.
2. What is the altitude of this Hike Nagarko?
3. How far is it from the Capital?
4. What are the main ethnic groups of this route?
5. What are the main religious groups Nagarkot
6. What sort of Vegetation are there?
7. Do we See some temples and other Cultural monuments?
8. What sort of gears do we need to bring?
9. How long does it take the Hike?

Do you want to Go, Find & Explore?