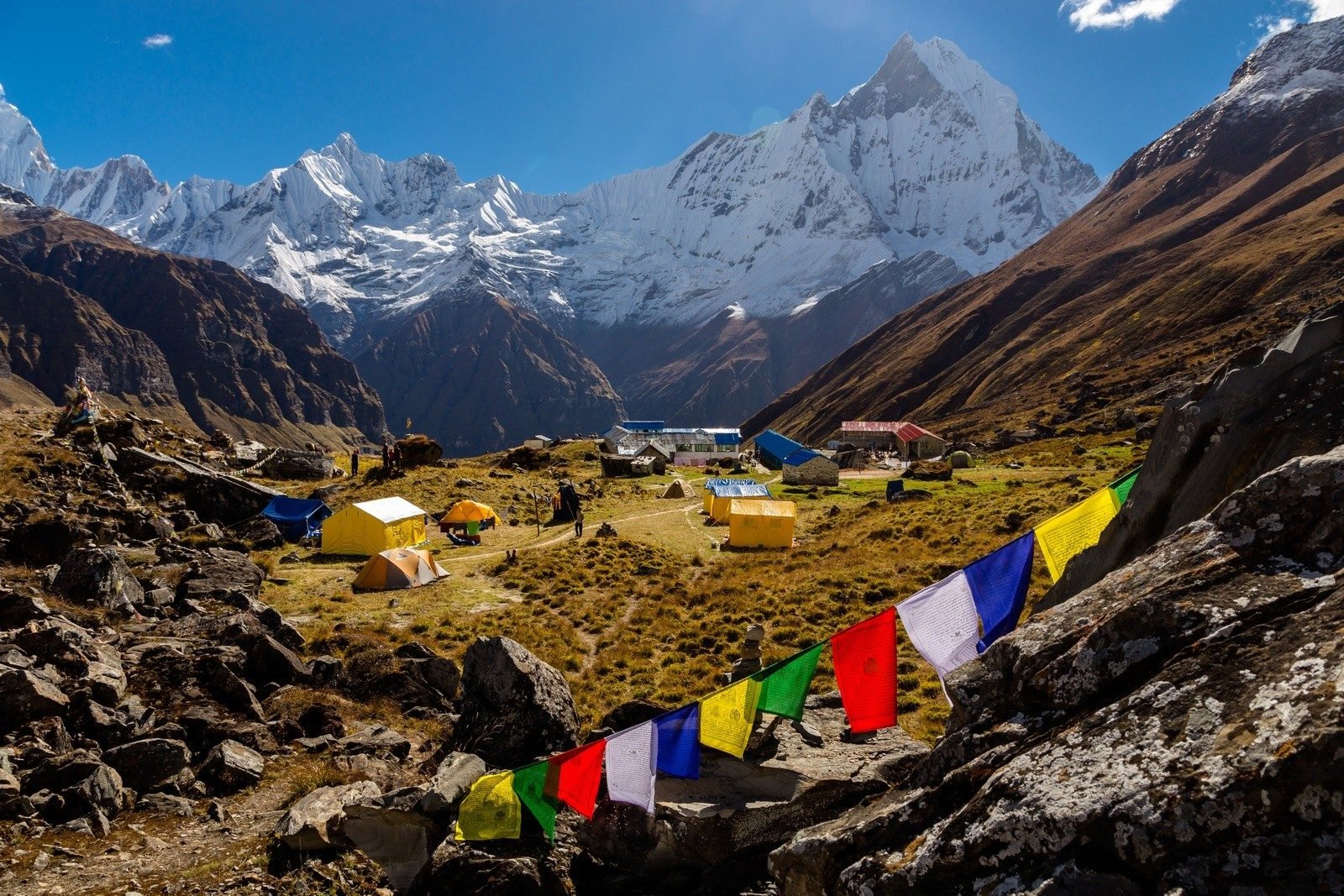 Trending
Annapurna Base Camp Trek in November
5th November, 2023 - Posted By: Himalayan Abode
The Annapurna Base Camp trek is a well-known and popular trip in Nepal's western provinces. The walk offers breathtaking views of the Annapurna sanctuary's lush landscapes and pure flora and fauna as you make your way to the foot of the massive Annapurna peak! November is the final month of the autumn season in Nepal and the peak season for trekking in this region. If you choose the Annapurna Base Camp trek in November, you will be rewarded with breathtaking vistas of clear blue skies and snow-capped mountains.
The light snow-covered textures along the trail also help to this once-in-a-lifetime shot! November is a great month to visit the Annapurna region because of the mild weather and unimpeded vistas. The area attracts a lot of tourists who come to do several treks in the Annapurna region, the most popular of which are the Annapurna Base Camp trek and the Annapurna circuit.
Trek to Annapurna Base Camp If you want bright and sunny days with the best views of the ice peaks, November might be a dream come true. Though the peak season may offer crowded routes and fewer options for lodging, with good planning, your journey may be a wonderful experience that you will remember for a lifetime!
Major Attractions Of The Annapurna Base Camp Trek In November
Opportunity to hike to the base of two of the world's most magnificent peaks, Mt. Annapurna and Mt. Machhapuchhre.
With the occasional snowfall, the summits have heavy layers of snow, making for a stunning view for passing passengers.
Witness the magnificent sunrise illuminating the entire Annapurna mountain range as it gleams through the mountains.
The chance to experience the cold Himalayan climate.
Pass through the Magar and Gurung tribes' settlements to learn about their traditions and distinct cultures.
View of Annapurna South, Himchuli, Annapurna I, Dhaulagiri, Machhapuchhare, Manaslu, and other massive peaks in the surrounding area.
Under brilliant blue skies, take in the grandeur of the green surroundings and blossoming flora.
Weather of The Annapurna Base Camp Trek In November
Because November is peak hiking season, the weather is fairly serene and lovely. The days are bright and sunny, with only a few clouds in the sky. The temperature ranges from 12 to 17 degrees Celsius during the day and dips to -5 degrees at night.
Furthermore, the humidity is fairly low this time of year, and rainfall is extremely unusual, making the climate dry and delightful. Higher altitudes will have some gusts and breezes, but with suitable attire, this should not be an issue.
The nights and early mornings are considerably chilly, so bring thick thermal garments to combat them.
Also, if you travel in late November, the winter climate begins to take effect, making the days shorter and the temperatures lower. Snowfall may possibly begin to fall in the second half of November.
The table below provides a summary of the temperatures in some Annapurna region locales during November.
Food And Accommodation During The Annapurna Base Camp Trek In November
The bulk of tourists struggle with food and accommodation during the Annapurna base camp hike in November. Although there are many teahouses and lodges along the path, the high volume of travelers during peak seasons makes it difficult to locate standard lodging, especially if you do not plan ahead of time.
However, you can make accommodations with other passengers in a room by splitting the fee. The rooms are simple, with two separate beds and a shared bathroom. Lower elevation accommodations are far more typical, with hot water, Wi-Fi, and TV services. However, as you ascend, the accommodations become much more primitive.
In any event, bring a sleeping bag in case you forget to reserve accommodations ahead of time. Even if you have to huddle up around the dining or drawing rooms if you can't get a conventional room, sleeping bags can be useful.
The traditional Nepali Dal-Bhat is commonly encountered along the walk. It comes with rice, lentils, beef, spinach, and a variety of pickles. This dinner will cost you between $4 and $6.
Breakfast is really satisfying and keeps you energized all day! Apart from traditional Nepali cuisine, most tea houses also serve Indian, Chinese, and mainland cuisine. As a result, you'll have plenty of options for food!
Annapurna Base Camp Trek In November — With or Without Guide?
Many trekkers choose to do the Annapurna Base Camp trek alone. In comparison, the trails are not as secluded, and the chances of getting lost are very low, especially during November when there are many people trekking along the paths.
However, guides are the greatest option for Accommodation and comfort. Although more expensive, a competent guide makes the trip much more comfortable and effortless. Also, when traveling with a guide, accommodation is no longer a burden because they pre-book rooms for you!
A guide can also act as a translator, allowing you to mingle with locals and share your stories. You will also learn a great deal about the culture, lifestyle, and history of the locations you visit, which will enhance your trekking experience!
In addition to a guide, you can hire a porter to help you carry your baggage. Porters can lift anywhere from 18 to 25 kgs and share the heavyweight with a continual smile!
What Do I Need To Pack For The Annapurna Base Camp Trek In November
The necessary gear consists of quite basic hiking equipment. However, because the temperature is lower, you might consider packing thick thermal gear to help you face the cold weather. Also, remember to pack light because heavy luggage can cause weariness on the walk.
Some of the necessary pieces of equipment are as follows:
A headscarf and a warm cap are required.
Thermals
Waterproof Coat
Hiking Boots with Durability
Trekking Poles
Gloves
Backpack Waterproof
Sleeping bag
Sunglasses with UV protection
Toiletries and a water bottle
First-Aid supplies
T-shirts and pants for hiking
Tips for Annapurna Base Camp Trek in November
Always remember to pre-book your food and lodging to minimize last-minute problems.
If possible, travel with an expert guide or a local porter.
If you wish to avoid the busy trail, start your journey as early as possible.
Keep hydrated! It keeps your body energized and lowers your chances of altitude sickness.
Carry thick thermal clothes since temperatures drop dramatically at night and early in the morning.
Pack as light as you can. During long walks, heavy luggage might drown you out.
Walking through the snowy pathways should be done with utmost caution because you could slide and damage yourself.
Always keep a first-aid kit on hand for minor sprains and strains.
Side trekking journey you can trek during the Annapurna Base Camp trek in November
Annapurna Circuit Trek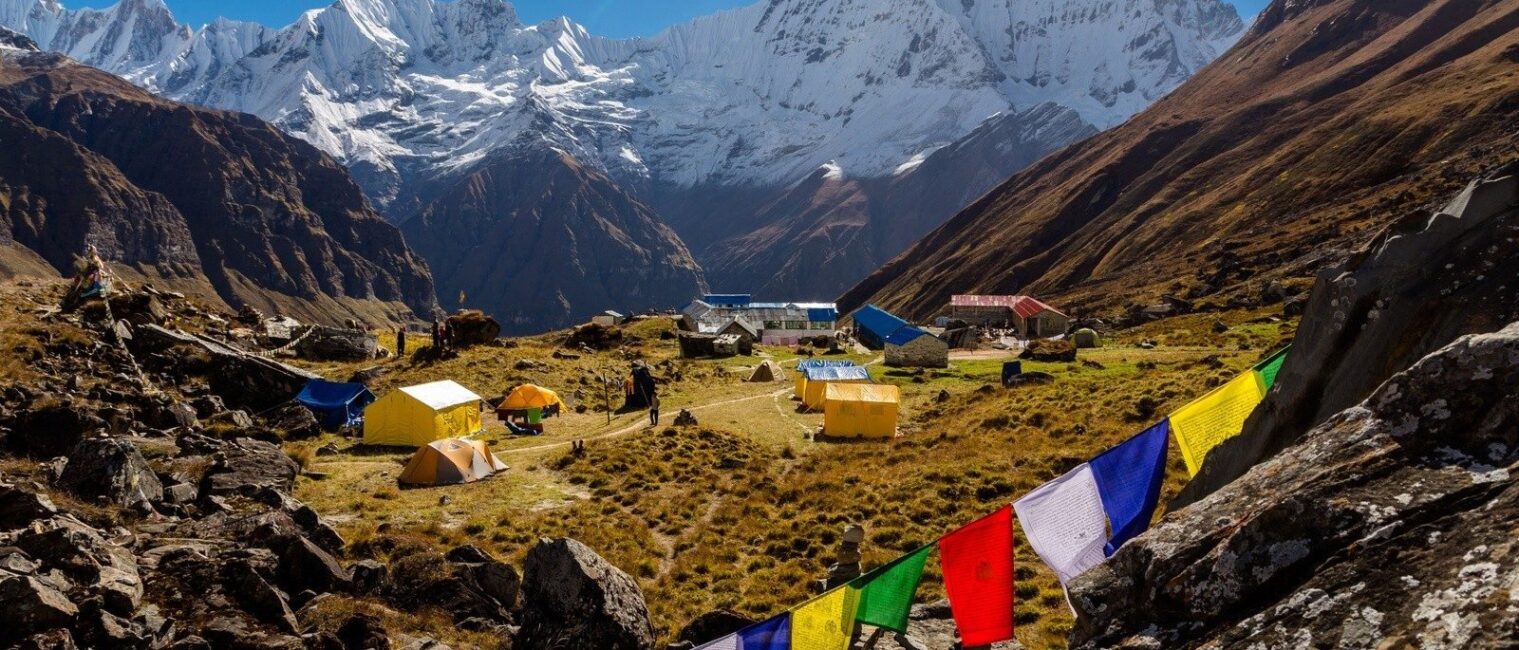 While the Annapurna Base Camp trek, also known as the Annapurna Round Trek, is the most popular in the region, the longer Annapurna Circuit Trek is not far behind.
The picturesque journey circumnavigates the Annapurna mountain, reaching its highest point at Thorung La Pass and skirting the edge of the Tibetan plateau via crossing two distinct river basins in north-central Nepal.
Trekkers will pass through rice fields and temperate and subtropical rainforests along the way. There will also be waterfalls and awe-inspiring cliffs, as well as panoramic vistas of some of the world's tallest mountains.
While the views are one of the main reasons to walk around the Annapurna massif, hikers will also have the opportunity to visit traditional communities and receive a real and up-close look at Tibetan Buddhist culture. Finally, there is the option of relaxing in natural hot springs.
The Annapurna Circuit Trek does not require any technical climbing skills, but it does require a high level of physical condition. Adventurers should plan on hiking for 4 to 8 hours each day with major elevation climbs.
The walk includes numerous ascents and descents, with the lowest elevation at 600 meters (1,970 feet) above sea level and a maximum elevation of 5,416 meters (17,769 feet).
Mardi Himal Trek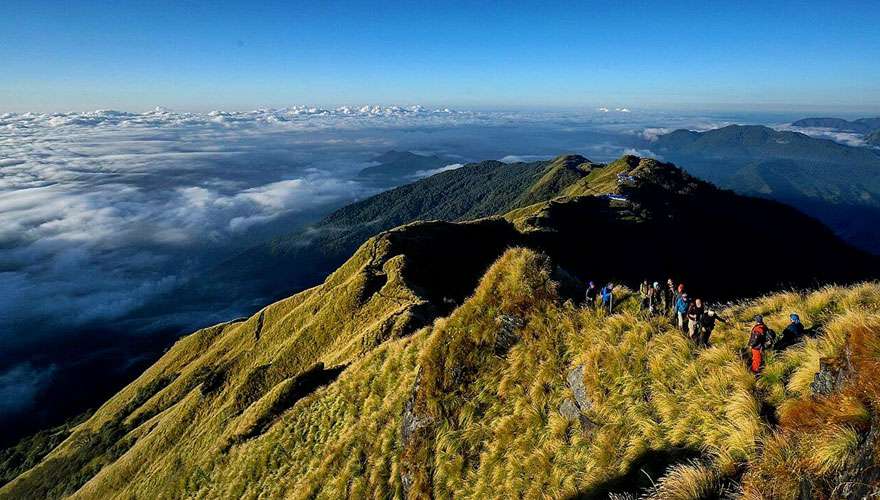 Mardi Himal is a steep and majestic height that stands approximately five,587 meters (18,330 toes) on the southeastern slope of the Annapurna variety.
The Mardi Himal Base Camp Trek is an attractive alternative for out of doors tourists seeking to discover a number of Nepal's maximum breathtaking perspectives.
Despite being notably short in contrast to other popular treks in the area, the Mardi Himal Trek is all at once secluded. Depending on the amount of time to be had, the walk has several specific starting websites. The fastest trekkers can complete it in four days, while greater leisurely trekkers can take 1-5 weeks.
Trekkers will explore the undulating slopes of the Himalayas and encounter some native flora and species along the direction. Adventurers may even traverse conventional mountain terraced landscapes, with breathtaking views of a number of the vicinity's most recognizable peaks.
Trekkers can have the risk of loosening up in the Jhinu-Danda warm springs on their way back to civilization after exploring the base camp and some of the adjoining mountain lakes.
The Mardi Himal Base Camp Trek is less bodily difficult than some of the opposite journeys described. Trekkers have to plan to hike for 4 to 6 hours in line with day, with regular but not overpowering elevation gains.
Ghorepani Poon Hill Trek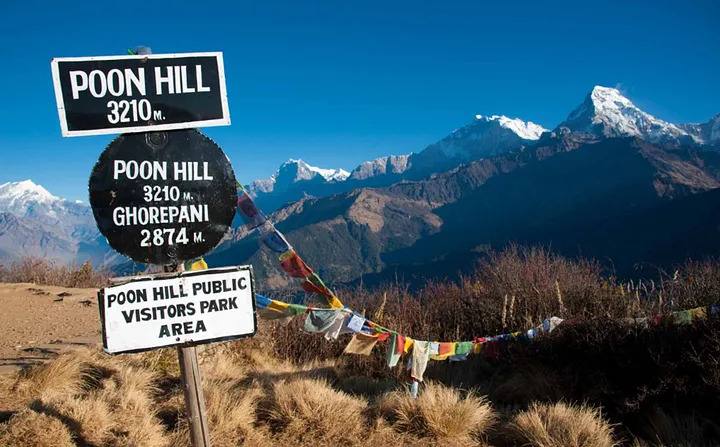 The Ghorepani Poon Hill Trek also called the Annapurna Panorama Trek, is ideal for trekking novices looking to go on their first huge adventure at the same time as taking in breathtaking vistas of the Annapurna Conservation Area.
Poon Summit, placed truly southwest of the Annapurna massif, is a massive summit with amazing perspectives of eleven wonderful peaks on and surrounding the massif, inclusive of Dhaulagiri. The journey's spotlight is waking up earlier than sunrise on summit day to view the sunrise over the Annapurna massif.
It is pretty popular with tourists who do not now have 2 or more weeks to head on a journey due to its simplicity of entry, low stage of trekking difficulty, and brief time span required to finish the trek.
Trekking to Poon Hill is likewise a famous first stop on the Annapurna Base Camp Trek, assisting acclimatization and preparing hikers for the breathtaking views that wait for them.
The Poon Hill climb has the lowest stage of physical attempt and no technical complexity of a number of the hikes within the Annapurna Conservation Area. Expeditioners must count on strolling for five hours or much less according to the day, with most effective minor elevation gains.
Conclusion
Because of the nice weather and unobstructed views of the Himalayas, trekking to Annapurna Base Camp in November may be a highly rewarding experience. I'm not exaggerating when I say that the ABC expedition is a once-in-a-lifetime opportunity!
FAQs
Is Annapurna Base Camp for Beginners?
This route will take you to Mt Annapurna's base camp. The Annapurna Base Camp Trek is appropriate for first-time hikers in the Himalayan region.
How expensive is Annapurna Base Camp?
The Annapurna Base Camp Trek costs between USD 650 and USD 765 per person. It depends on the services you want to add. It will cost you USD 200 to add a flight from Kathmandu to Pokhara and Pokhara to Kathmandu.
Where do you sleep in Annapurna Base Camp?
The ABC trek route provides a variety of tourist-friendly overnight options, including tea house lodging, basic lodge lodging, and camping accommodations. Many Annapurna Base Camp visitors prefer teahouses as their preferred rest stop since they give adequate lodging and other amenities at a reasonable price.
Recent Posts