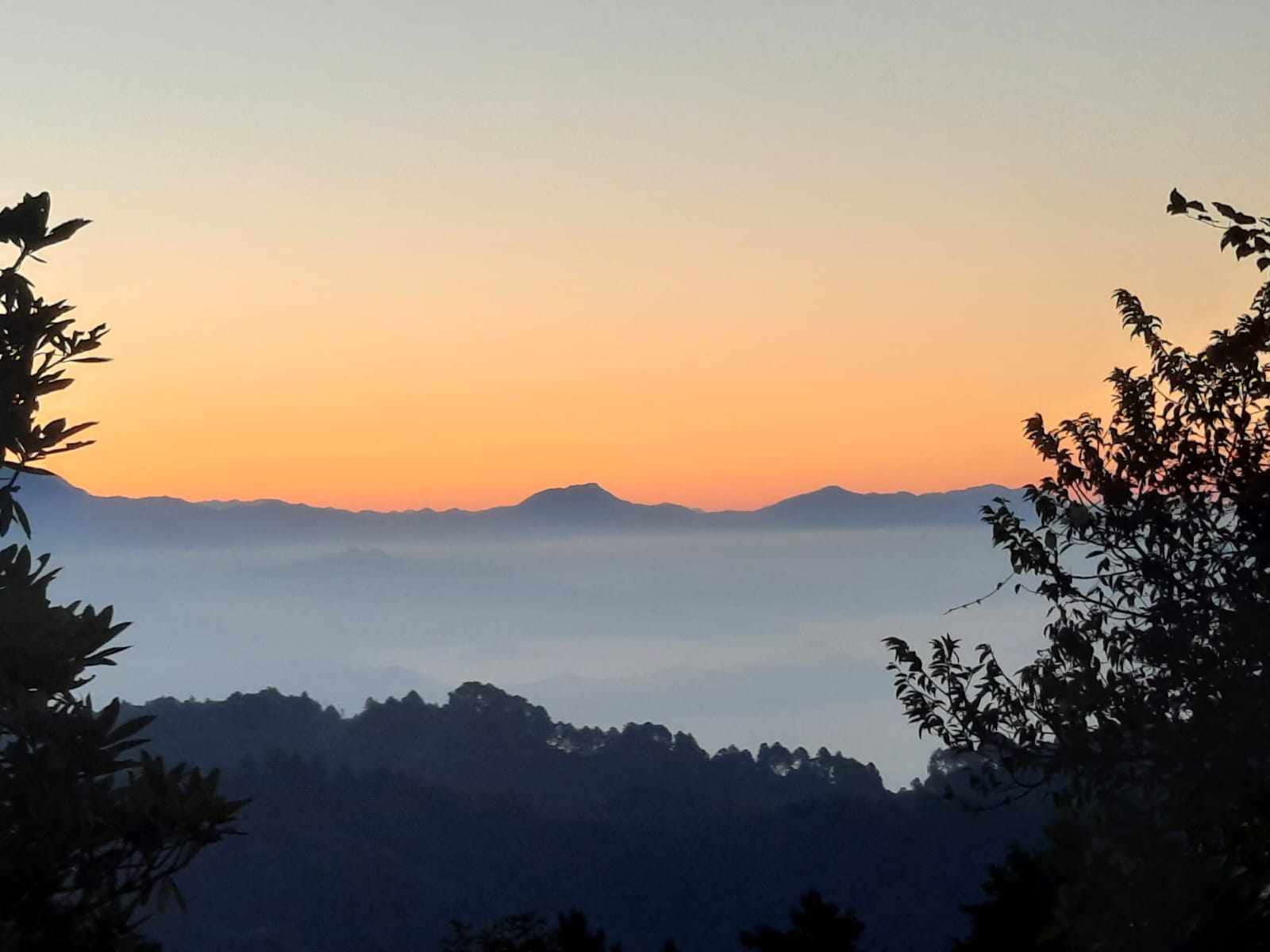 Overview
Kathmandu Valley Trek is an easy trek. KATHMANDU VALLEY SHORT TREK
There are many different Popular trekking destinations in Nepal where the trekkers can explore the real experience of nature and Culture. Nepal, rich in it's natural and cultural biodiversity. Travellers, who don't have long holiday and still want to explore the beauty of nature they can do the quite beautiful trek which is very close to Kathmandu and it is Popularly known as "Around Kathmandu Valley Trek". The trek goes through the hills around Kathmandu Valley from where the visitors have greater Possibility to catch the fine views of mountain ranges including Annapurna, Everest and Langtang etc and an outstanding view of Kathmandu valley. The Other Charm of this trek is; it begins where the drinking water project for Kathmandu valley is located and the trekking trail goes through the Shivapuri National Park, where the trekkers can explore the different wildlife and Vegetation. This is the best Choice for the People who have Short time Period and extremely interested to see the Himalayas including the world's highest Mt Everest.
Kathmandu Valley Trekking Highlight
Gorgeous view of the entire mountain ranges from Nepal such as; Everest, Annapurna and Langtang etc.
Exploration of the Himalayan Tamang Community.
Exploration of the different Hindu Temples and Buddhist Monasteries.
 Best Time for Kathmandu Valley Trekking
The Kathmandu Valley Trekking can be done all round the year.
Autumn (September, October, November)
Autumn is the festive Season for Trekking for Trekkers from all around the world. The weather Conditions in the month of September, October and November are mostly Suitable for trekking.
Autumn is one of the Peak Season in Nepal for trekking. The temperature during this season is quite fine neither hot nor Cold. If you wish to trek, you can also explore some of the major festivals in Nepal which are basically observed in autumn.
Spring (March, April, May)
Spring is one of the best time of the year when beautiful flowers are blooming and new leaves start to grow. The whole Environment becomes green which gives you fresh air and Pleases your eyes.
During Spring, Nepal looks even more beautiful in Nature. You will have
.
Itinerary
Day 01

Kathmandu- Chisapani (2200m):

About an hour of drive to sundarijal and the trek to chisopani through Shivapuri watershed and wildlife reserve. After a short climb up trail enters inside the reserve where the reserved permit will be issued. After few hours of trek up through the villages ans light forest we reach the top and then descend to Chisopani. It takes 5 hours in total. From Chisapani,we can see the good views of  Annapurna, Langtang and Everest Range. We stay a night at lodge .
Day 02

Chisopani- Nagarkot (2175m):

The trail goes through the forest and villages.  The entire trail goes through typical tamang village and reaches at Kattike village. From here we have to climb up and finally arrives a beautiful place called Nagarkot. It is the best view point for sunrise and sunset. We spend a night there at hotel.
Day 03

Nagarkot –Dhulikhel (1550m):

You can have breakfast with the excellent views of  Langtang range and sunrise. After breakfast, we move to Dhulikhel which takes arond 5 hours. On the way, you can see the entire langtang range along with Dhulikhel , Panauti and finally arrives at Dhulikhe. The trail goes through the green forest, rice field and many different traditional villages including Nala. Dhulikhel is also the best place to see the mountains where we stay a night.
Day 04

Dhulikhel –Namo Buddha (1750m):

The trail goes up to Namo Buddha through the green pine forest from where we can see our next destination Namo Buddha . Namo Buddha a beautiful place  is located on the top of the hill from where you can see the superb views of Langtang ranges and sunset. You can visit Buddhist monasteries along with the holy places. We stay a night there.
Day 05

Namo Buddha –Panauti (1447m):

The trek goes through the green forest and descend down to a small village. From here, we walk along the road to Panauti which takes around 3 hours. Panauti is holy place for pilgrimage where you can visit a very old Temple called Palanchowk Bhagwati Temple. We spend a night there.
Day 06

Panauti – Kathmandu (1350m):

We get up early in the morning and take breakfast. After that we drive back to Kathmandu which may take around 2 hours
Not satisfied with this itinerary?
Are you interested in planning a customized trip that suits you?
Reviews
J'ai passe d'excellentes vacances grace a l'equipe d'Himalayan Abode basee a Kathmandou. Leur service est parfait et ils ne reculent devant rien pour nous faire profiter au maximum de notre sejour. Je recommende leurs services a tous ceux qui souhaitent revenir du Nepal avec une experience inoubliable! Merci a Nabin et Prabin.
Name: Julie Szambelan
Address: 2 rue louise michel
Country: France
Email: jumpygazelle1@yahoo.co.uk

Julie Szambelan

France

Do you want to Go, Find & Explore?