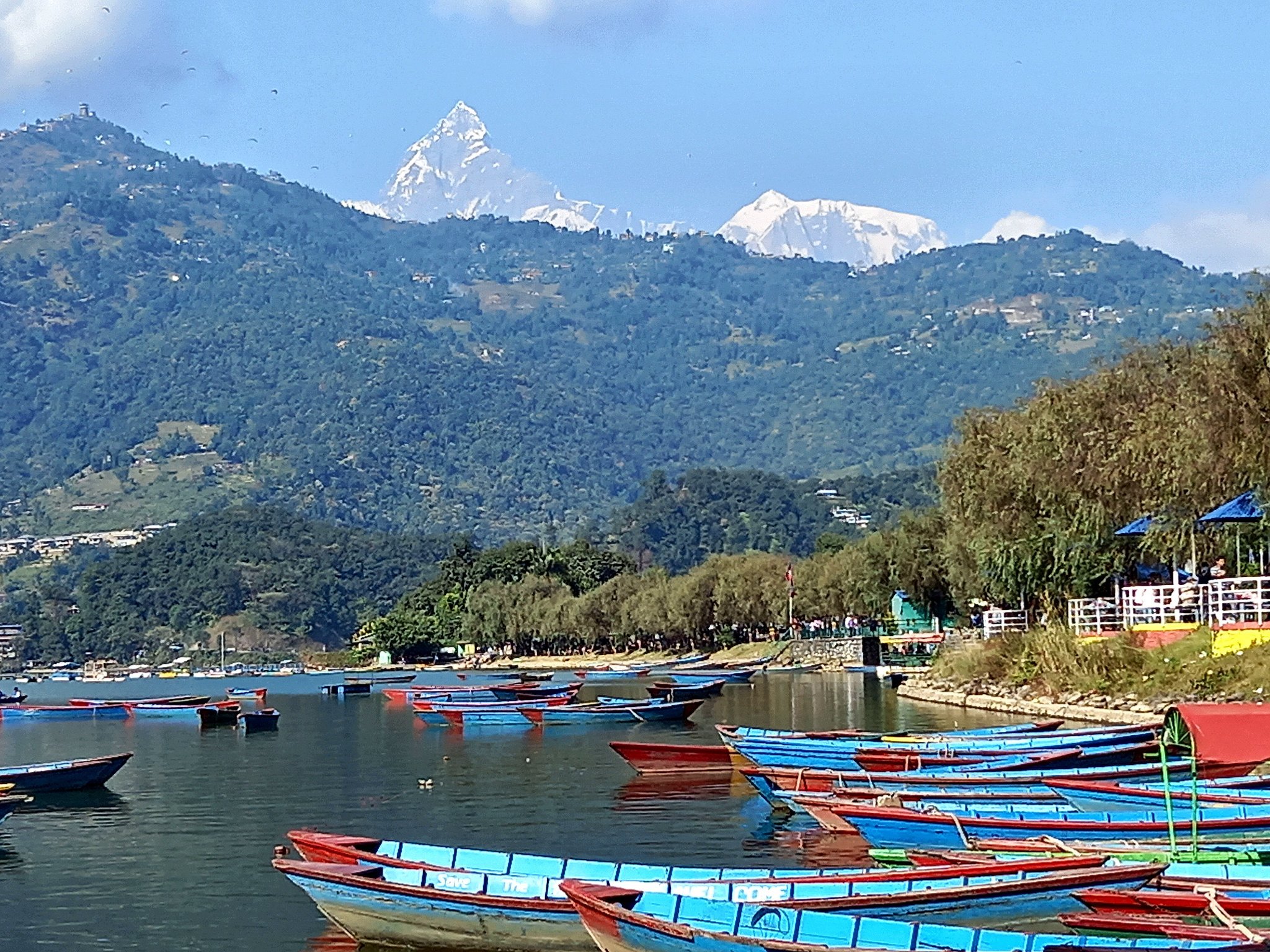 Overview
Nepal Round Tour (Kathmandu, Daman, Chitwan, Lumbini, Palpa, Pokhara) Nepal is a developing small landlocked country situated between two huge stones India and China. It is a popular destination for trekking, hiking, camping, mountain biking, tours, jungle safari, rafting, etc.
The kingdom of Nepal is Kathmandu, which is rich in cultures, religions, and many temples. It is located on an elevation of 1,350m from sea level Tourism is the main source of foreign income and it has been attracting many foreigners over the years. Nepal is listed as one of the places in the world to be visited once in a life hence it has been said that those who come to Nepal feel like seeing Nepal constantly.
Brief Itinerary:
Day 01: Arrival In Katmandu (1,350m)
Day 02: Kathmandu to Daman(2,322m)
Day 03: Daman to Chitwan(4,15m)
Day 05: Chitwan to Lumbini(1,50m)
Day 07: Palpa to Pokhara (800m)
Day 08: In Pokhara (800m)
Day 09: Pokhara to Kathmandu (1,350m)
Day 10: In Kathmandu (1,350m)
Day 11: In Kathmandu (1,350m)
Day 12: Departure Transfer
Itinerary
Day 01

Arrival In Katmandu (1350m)

Arrival at the Kathmandu International airport where you will be welcomed by our representative and assisted to a hotel for the overnight stay.
Day 02

Kathmandu to Daman

On the second day we drive you to Daman, which is situated on the hight of 2100m. above sea level. Daman is a pretty famous for the magnificient view of Himalayan peaks like Mount Everest, Annapurna, Mansalu, Ganesh Himal, Langtang, Dorje Lhakpa, Gauri Shankar etc. There is a view tower in Daman, which makes able to see the unforgettable scenery of the Himalayan range up to 300 miles and we spend a wonderful night in a resort in Daman.
Day 03

Daman to Chitwan

After spending a wonderful night at Daman we drive from Daman to Chitwan. When we reach Chitwan, we meet the hotel representative and transfer to hotel. Chitwan is a famous national park which in Nepal.It is the main point for tourist to see wild animals and birds. After some refreshments and having lunch we get the briefing about the facilities and jungle activities by the naturalist. After exploring at Chitwan we stay overnight there.
Day 04

In Chitwan

We take breakfast in the morning and move for the jungle activities as per their program. You will be provided with jungle safari, bird watching, elephant ride, canoe ride, visiting elephant breeding place, jeep drive over the jungle to get encountered with the wild animals. You will be given a brief explanation about the wild life and vegetation of Chitwan National Park, which is the first national park of Nepal. You will be served lunch in day during a program. In the evening we serve you dinner and overnight stay in a lodge.
Day 05

Chitwan to Lumbini

Today after having breakfast we drive to Lumbini, which is the main birth place of the Lord Buddha.It takes about 4 hours drive from Chitwan. Lumbini is a famous for pilgrims where you can see the preserved ancient things like Broken Ashoka Pillar, Maya Devi temple, remnants of old monastery etc. After sitghtseeing aroud Lunmbini we spend a night there.
Day 06

Lumbini to Palpa

We commence our trip from here after breakfast by driving to Palpa Tansen, which is situated, on the slopes of a hill called Shreenagar Danda. Palpa Tansen is probably the only place in a country from where we can see the most beautiful view like Dhaulagiri in the west, and Gauri Shankhar in the Northeast. At the end of the day we take a dinner and stay overnight.
Day 07

Palpa to Pokhara (800m)

After spending an unforgettable night at Palpa we drive to Pokhara from there. It takes about 4 hours to get in Pokhara. Pokhara is one of the popular tourist places of Nepal and famous for picturesque natural attractions for the tourists. It is located on the elevation of 800m where you can see many intresting and nice places like Fewa Lake Devisfall, Bats cave, Mahendra cave, etc. You can grap the scenic view of Fishtail, Annapurna II and III from the lake while boating.
Day 08

In Pokhara (800m)

On the second day we do whole day sightseeing in pokhara. First we go tosarangkot early in the dawn for a wonderful views of Annapurna range and Pokhara valley.Then we go for boating in Fewa Lake for an hour, whichwill be a memorable experience in Pokhara. Then, we visit places like museum, Davis's fall, old city, new market etc and we stay a night there.
Day 09

Pokhara to Kathmandu (1350m)

On this day we take a breakfast early in the morning and drive to airport to catch a flight to Kathmandu. We meet a hotel representative at the airport who will assist us to get in a hotel. While we check in a hotel we get some refreshments and lunch and take a whole day free. We serve you dinner in the evening and stay overnight.
Day 10

In Kathmandu

Kathmandu is the kingdom of Nepal and which is taken as the city of temple. First we go to Kathmandu Durbar Square, which use to be the ancient palace of the kings of Nepal. Here you can visit the temple of living Goddess, Kastamandap, Hanuman Dhoka, etc then we visit Swayambhunath which is a Buddhist Stupa and called monky temple as well.It is 2000 years old. After that we go to Boudhanath which is the biggest Buddhist stupa in Asia and then we drive to Pashupatinath. It is the biggest Hindu Temple where you can see the ritual activities of Hindu. Then we come back to hotel and spend overnight there.
Day 11

In Kathmandu

On this day we drive to Changunarayan Temple which is the oldest temple of the valley.It was built by the king Mandev.After visiting this temple we go to Bhaktpur.It is the oldest city of the dale where you can see the typical old houses, one durbarsquare,temples and museum.It is especially famous for newari culture.you can collect various unforgettable knowing from this tour and your mind and soul never allow to depart from this palce.
Day 12

Final Departure

This a last day of a trip and you can have a breakfast in whatever time you prefer. Eventually, we drop you to Kathmandu international
Not satisfied with this itinerary?
Are you interested in planning a customized trip that suits you?

Do you want to Go, Find & Explore?