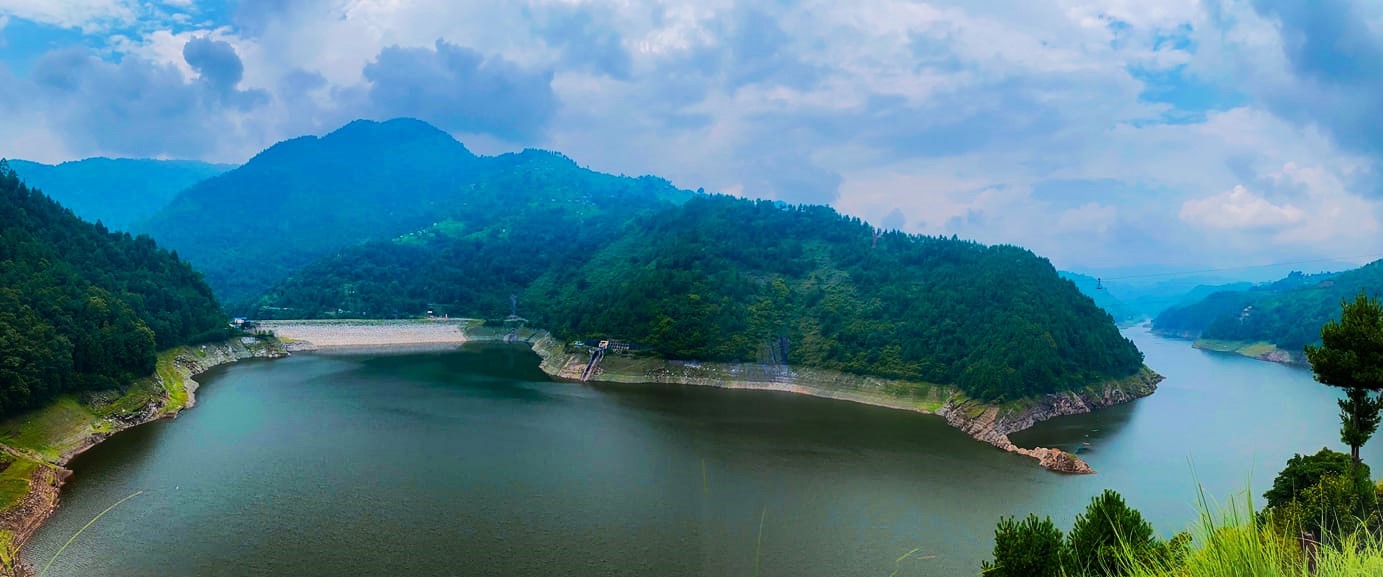 Travel
Best Places to visit around Kathmandu Valley in Nepal
15th October, 2023 - Posted By: Himalayan Abode
Kathmandu is the heart of Nepal's beauty and a popular place where many visitors gather from around the world. There are a lot more places to visit near Kathmandu for those of you who aren't avid hikers and are running out of time to devote to trekking.
These places provide alternative options for those who are not fond of hiking or have limited time for trekking. You can visit these places instead, allowing you to still enjoy your time near Kathmandu.
This list shows the top places near Kathmandu to visit. It includes beautiful spots and peaceful retreats that will make your trip unforgettable.
The Top 10 Places To Visit Near Kathmandu
This list of the best places to visit near Kathmandu will help you uncover a variety of scenic spots and serene retreats to make your trip truly memorable.
Dhulikhel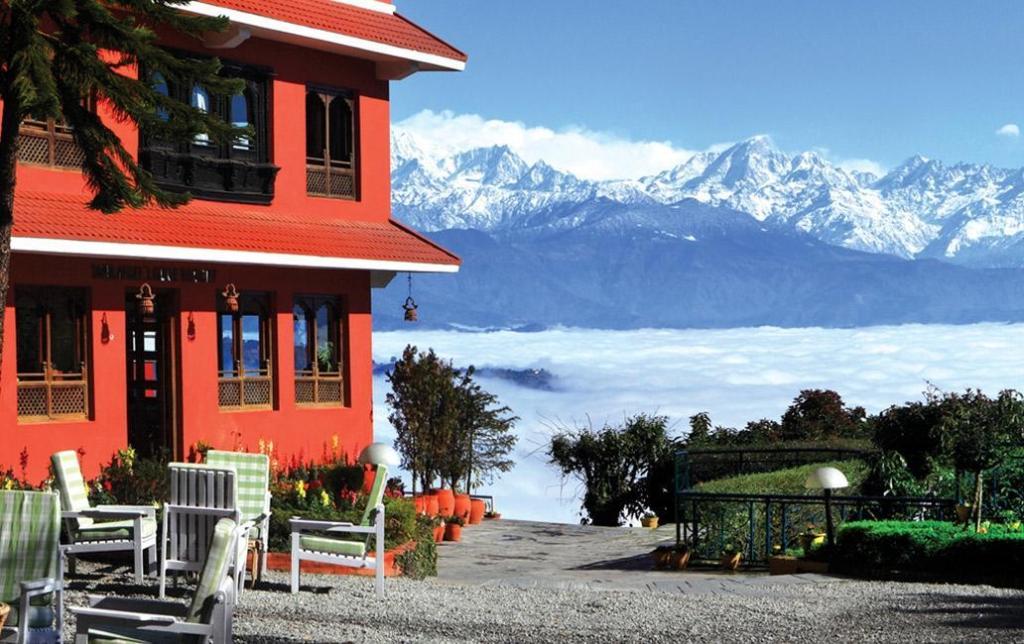 One of the most beautiful spots in Nepal is Dhulikhel, which is located at an elevation of 1,550m. All of you who are interested in viewing the Himalayas must come here at least once in your lives. You will have the chance to see Gauri Shankar, Numbur, and Langtang from here. You will have many unique experiences in this less populated town, especially when you visit its temples.
Chisapani
The ideal location for those who want to go on adventures, Chisapani provides a wonderful short journey that allows you to discover the spectacular flora and animals along the way. Your senses are literally frozen by the breathtaking views of the mountains and lush surroundings, transporting you to a new dreamland.
Furthermore, Shivapuri National Park is reached via this short trek from Kathmandu. After a brief hike through the subtropical forest of Shivapuri National Park, which serves as Kathmandu's primary water source, you may enjoy a great lunch at Mulkharka.
You can reach Chisapani, which is located at an elevation of 2,215m, after a 1.5-hour hike. Chisapani is still a great destination for travelers near Kathmandu, Nepal.
Bhaktapur
The breathtaking historic city of Bhaktapur is located inside the boundaries of the Kathmandu Valley, around 30 Minutes' drive from Thamel. Up until the second half of the 15th century, it served as the country's capital during the Malla era.
This city was formerly well-known for its exquisite handicrafts, civilizations, and temples, and it still carries those characteristics.
Due to its abundance of distinctive architectural monuments and temples, Bhaktapur continues to be the top destination for all archaeology aficionados. Walking through the streets of this grand metropolis brings to mind Nepal's early history.
Nagarkot

Nagarkot is a place 32 kilometers east of Kathmandu. It is at a height of 2,185 meters and provides stunning views of mountains and beautiful nature. It conveys fresh vibes, boosting your energy and zest, with its exceptional purity and setting. 
Including there are a lot more places to visit near Kathmandu. It's a top spot near Kathmandu with famous sunrise views over huge mountains that nature lovers adore.
The old fort was constructed to keep an eye on the kingdoms' external operations at this location. Nagarkot would therefore be the ideal choice if you don't have much time and want to travel far from Kathmandu.
Kakani
Kakani is a popular place for families near Kathmandu. It is home to the Tamang people and sits at a height of about 2,073m above sea level. It's the ideal setting for a picnic or family get-together. When you see the spectacular Dhaulagiri ranges, Ganesh Himal, and Annapurna in this location, you'll be grateful.
The Thai Memorable Park is the main attraction of this place. It pays tribute to the 113 people who lost their lives in the 1992 Thai Airlines accident. You and your children will undoubtedly have nice recollections of Kakani because this serene park area has a beautiful vibe. You will be in awe of the breathtaking wintertime vistas of the snow-covered mountains.
Skiing is a winter activity that is possible after snowfall. This is a great place near Kathmandu for couples who want a perfect spot to take a selfie together.
Lakuri Bhanjyang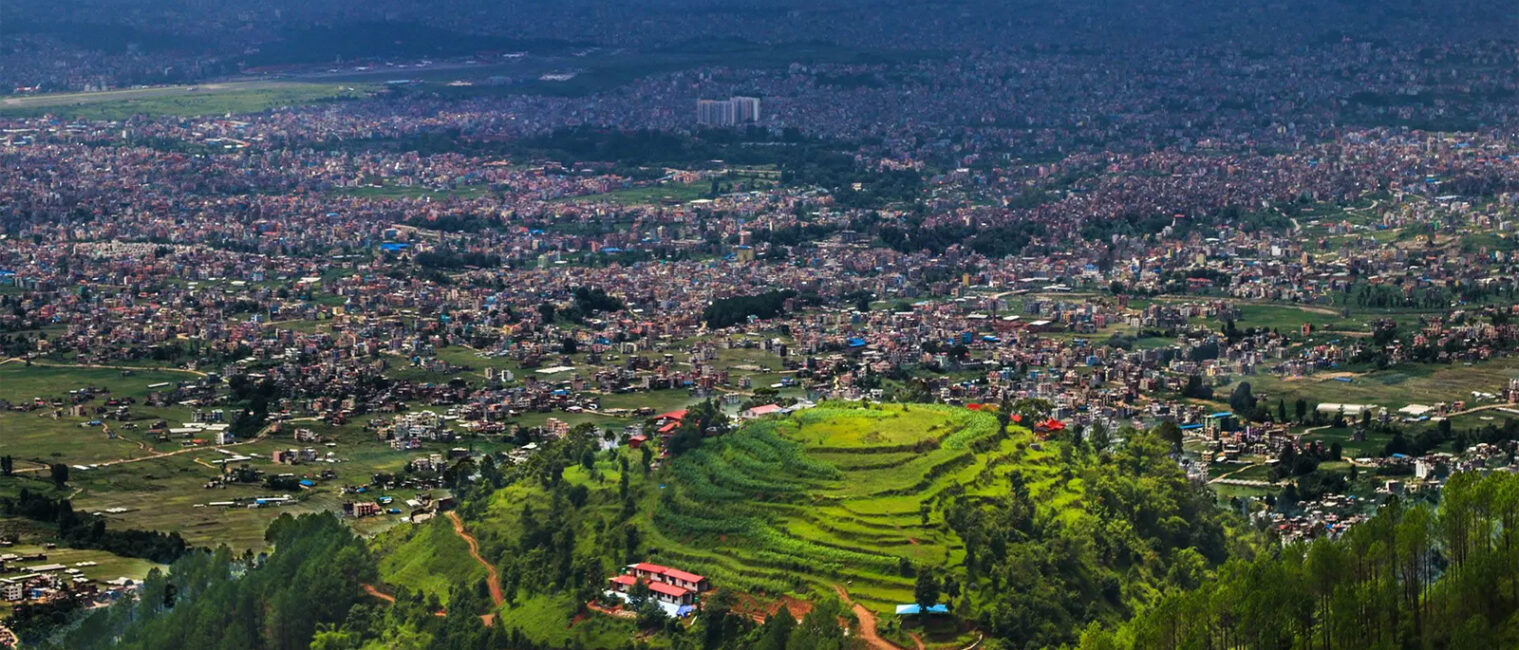 Are you interested in a fast-paced thrill-seeking adventure close to Kathmandu? Don't worry; Lakuri Bhangang, which is only 15 kilometers from Kathmandu, has a wonderful paragliding experience for all adventure levels. Including there are a lot more places to visit near Kathmandu.
This lovely hill town offers hiking paths in addition to breathtaking views of the surrounding mountain ranges. Lakuri Bhanjyang is a popular tourist spot near Kathmandu, Nepal, known for its peaceful beauty and natural treasures. Families frequently travel to this lovely place to have real picnics.
Namo Buddha
Namo Budha, a well-known Buddhist pilgrimage place, lies around 40 kilometers from Kathmandu. Thrangu Tashi Yangtse Monastery, which is home to 250 young monks, welcomes you with morning and evening prayers.
On Saturdays, the monastery is accessible to the general public. Otherwise, with permission, it can be visited on other days. Your weary hearts will undoubtedly relax thanks to its distinctive architecture and serene atmosphere.
The monastery is the ideal destination to visit near Kathmandu for a night's stay because it also operate a guest home for tourists.
Kulekhani
Kulekhani, a famous hydropower dam that gives the best opportunity for boating and swimming in its lake-like surroundings, is the ideal combination of adventure and natural beauty. It is one of the best destinations to visit close to Kathmandu because of its majestic tranquility, captivating rivers, lush surroundings, and amazing waterfalls.
Along with its famed monastery and sacred cave, numerous miniature Buddha stupas may be viewed here. This is one of the top destinations for couples around Kathmandu.
Gorkha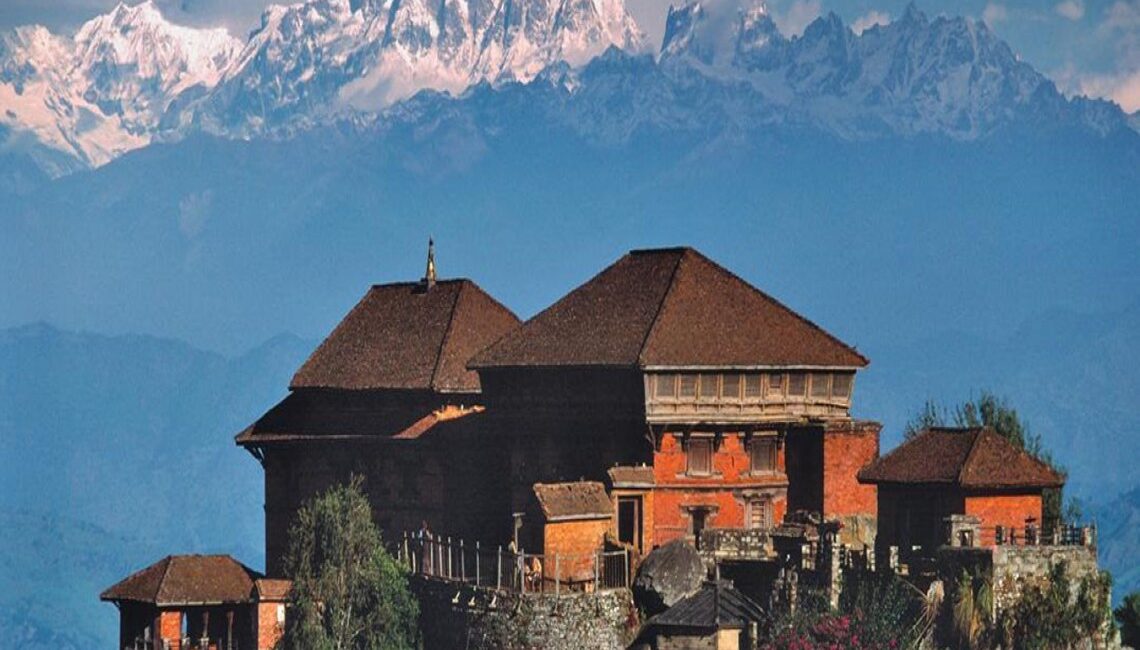 According to legend, King Prithviraj Narayan Shah, the country of Nepal's founding, was born in Gorkha. Overlooking a hill, Gorkha Durbar is a stunning medieval palace known for its distinctive style. Furthermore, Two extremely beautiful Gorakhnath and Kali temples have been built inside this mansion. The most pleasurable historical location where you may unwind and appreciate nature is Gorkha.
Helambu
Helambu, located approximately 72 kilometers to the northeast of Kathmandu, earns worldwide renown for its majestic and serene setting.
Numerous Buddhist temples have been built amid an abundant and alluring terrain, which enhances its charm. Including there are a lot more places to visit near Kathmandu. Since people can go hiking on the trails, it's the greatest destination for adrenaline junkies. Sundarijal is where the journey to Helambu begins.
Best Hiking destination Near Kathmandu
Nepal is a magnificent place with an enthralling combination of natural beauty, animals, and nature. It is quite breathtaking to see the high Himalayas in its entirety. They are undoubtedly an explorer's paradise as well, and you can always find eager hikers and mountaineers itching to conquer the high peaks.
Trekking in Nepal is not for the faint of heart, therefore some people may find the sight of the tall and mighty summits a little intimidating. And, there are many places to visit near Kathmandu.
Phulchowki Hike
The views from the top of Phulchowki, the tallest hill in the Kathmandu Valley, are likely to be breathtaking! As you attempt to climb this hill, you will undoubtedly encounter hikers. You can see exotic birds, snow-capped summits, and towering mountains on all sides throughout the trip.
When you arrive in the hamlet, make time to stop by the Botanic Garden to see some vibrant, unusual plants. In certain places, you can also camp or book a hotel.
Sundarijal Hike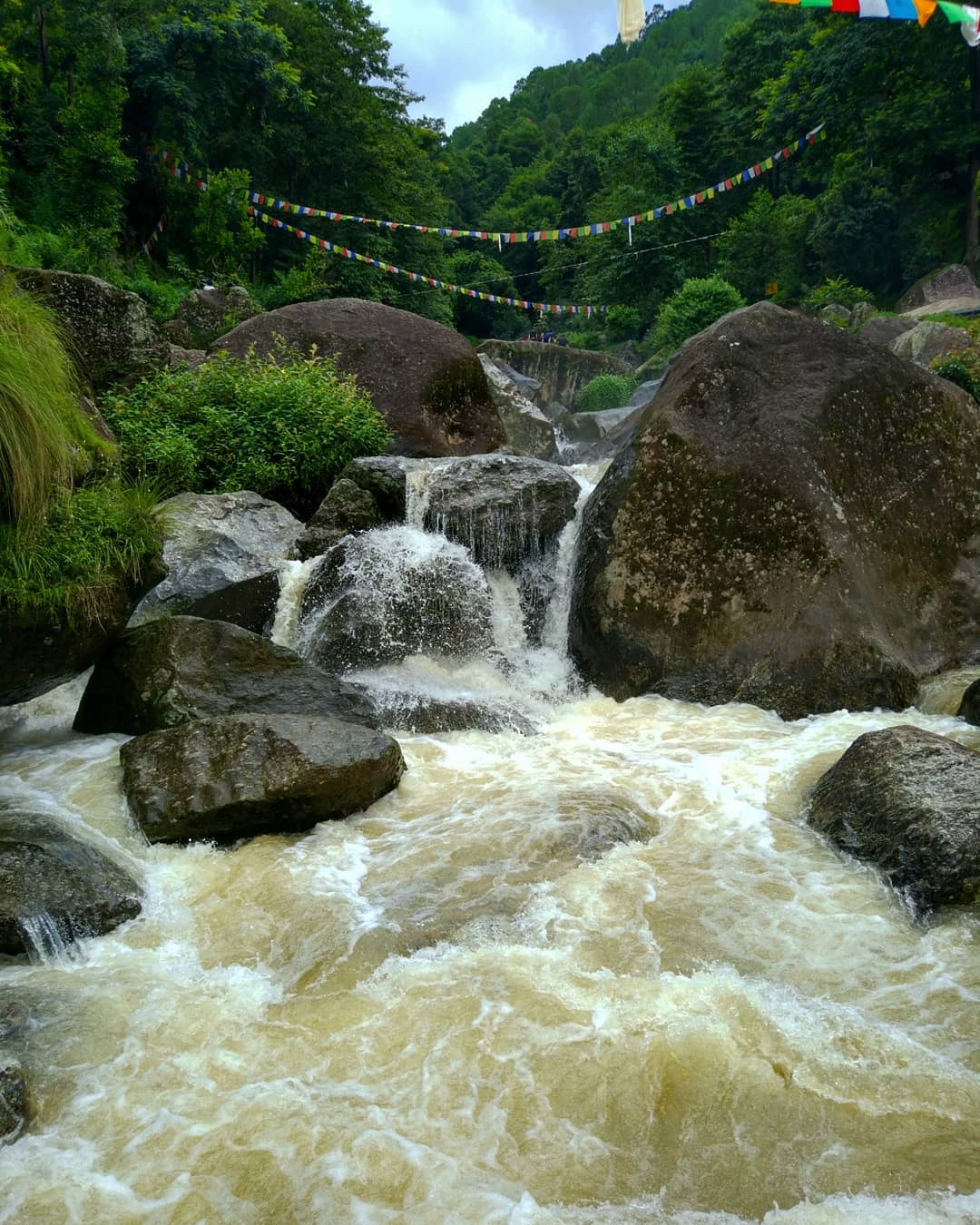 This journey is a simpler way to discover some untamed land, flat terrain, and lovely vistas. There are some breathtaking views along the path as it passes through Shivapuri National Park. Additionally, You might even see some animals if you're lucky! If you want to learn more about the tribal culture in the area, you can continue walking to the Chisapani community.
Shivapuri Hike
It is the best place to visit near Kathmandu. Moreover, you have a choice of driving over or walking the first leg of the prior excursion. The views you'll see on this trip are definitely one in a million, thus the higher elevation on this trail is totally worthwhile.
You can always hitch a ride on a pony or a jeep if you become tired too quickly. The Nagi Gompa is a place of quiet contemplation, but the Budhanilkantha temple is reputed to have enormous power and the ability to grant wishes.
Namobuddha Hike
For both visitors and worshippers, this Buddhist temple is of great significance because it tells the tale of Mahasatta, a prince who fed himself to a tigress and her pups. The Namobuddha Stupa is a must-visit because it exudes tranquility and tranquility. Including there are a lot more places to visit near Kathmandu.
From the town of Panauti, you can follow a tiny river that appears to be gorgeous. If you're fortunate, you'll see Nepali farmers at work and perhaps even assist them!
Champadevi Hike
Because it is both thrilling and gratifying, the Champadevi trip is quite well-known. You travel through a beautiful, deep pine forest on this. The journey ends in a charming monastery where you can enjoy a cup of hot milky tea. Don't forget to bring a map with you!
Chisapani Hike
Because it passes through the Shivapuri National Park, Chisapani hamlet, and thick forests in less than four hours, the Chisapani trek is a local favorite. With the majestic backdrop of the towering, snow-capped Himalayan mountains, you can't help but fall in love with the modest village. Even animals may be visible in the forest!
What You Should Know Before Hiking in Kathmandu
Always keep the necessities for travel with you, including a first-aid kit, water, energy bars, a torch, a knife, and rope.
Bring camping equipment if you intend to stay the night.
Bring along some comfortable clothing, insect repellent, sunglasses, a lighter, matches, a portable charger, and other essentials.
Avoid leaving any trash behind. Avoid scattering trash or plastics, and dispose of them properly. Consider that you are hiking in a wilderness area.
Avoid attempting to feed or approach any animals you may come across.
Carry the required licenses
Keep local money on hand because tiny businesses might not accept foreign currencies. Keep Nepali Rupee coins and notes in this situation – NPR
Plan your trip in advance and take the weather into consideration.
Always have a trail-specific local map on you. Before you begin, create a complete route map.
When it comes to clothes, manners, and cuisine, be considerate of the locals and respect their culture.
Always select a government-certified guide to avoid being duped by dishonest ones. Get proof of identity
Conclusion
Experience Nepal in all its splendor if you want to fall in love with it. You have the chance to do that because hiking is more accessible, less difficult, quicker, and occasionally even more gratifying than trekking. Take a day off the following time you're in Nepal and go on an adventure. On foot, explore Kathmandu to create some priceless moments.
FAQ
What is Kathmandu Valley famous for?
Particularly well-known for its religious architecture is Kathmandu. A number of temples, monasteries, and stupas adorn the city's terrain, including the renowned Pashupatinath Temple and Changu Narayan, known for their magnificent and detailed religious artworks.
Which is the nearest hill from Kathmandu?
Chandragiri (2,550m) hill, which lies closer to the Kathmandu valley, provides the best view of the valley and its surroundings. Additionally, it provides awe-inspiring views of numerous mountain ranges, including the Manaslu, Fishtail, Annapurna, Ganesh Himal, and many more.
What is the most expensive place in Kathmandu?
Recently, a home in Kathmandu's prestigious Durbar Marg neighborhood sold for Rs 90 million ($750,000) for 33 square meters. One of the greatest real estate values ever recorded can be found here. In Tinkune, a home with land that was purchased for Rs 20 million six years ago sold recently for Rs 80 million.
Is Kathmandu cheaper than Pokhara?
Which city, Pokhara or Kathmandu, is less expensive? The combined average travel costs for these two locations. In Pokhara, the cost of living is $20 on a daily basis while it is $54 in Kathmandu.
What is the oldest name of Kathmandu?
In the year 723, Raja Gunakamadeva founded it. Its original name was Manju-Patan; the current name alludes to a wooden temple (Kath, "wood"; mandir, "temple" or "edifice") that was allegedly constructed in 1596 by Raja Lachmina Singh from the wood of a single tree.
Recent Posts